The Biggest Episode Of The Boys Season 3 Was 'Terrifying' To Get On Film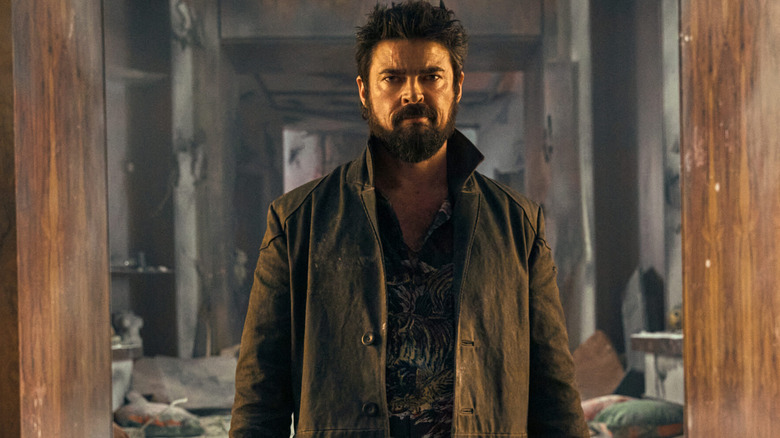 Over the course of three seasons,"The Boys" has become famous for its depravity and unique ability to find new and expensive ways to disturb its audience. We've all seen our fair share of onscreen horrors but it takes true creativity to envision a Lucy the Whale scenario or, say, construct an 11-foot penis. But even though those moments will be etched into viewers minds for all eternity, they pale in comparison to the much-anticipated sixth episode of the third season, "Herogasm." 
Yes, you read that right — Herogasm is very real and can now be experienced from the comfort of your own home ... At your own risk. In the world of "The Boys," Herogasm refers to a very intimate meeting of superheroes. By which I mean, a great big mansion full of orgies, sex feasts, and filthiness beyond your wildest dreams. Drugs, alcohol, and sex workers are also present, all of which are part of an annual party where C-list Supes gather for the biggest superpowered orgy in the world.
The Struggles Of Bringing Herogasm To Life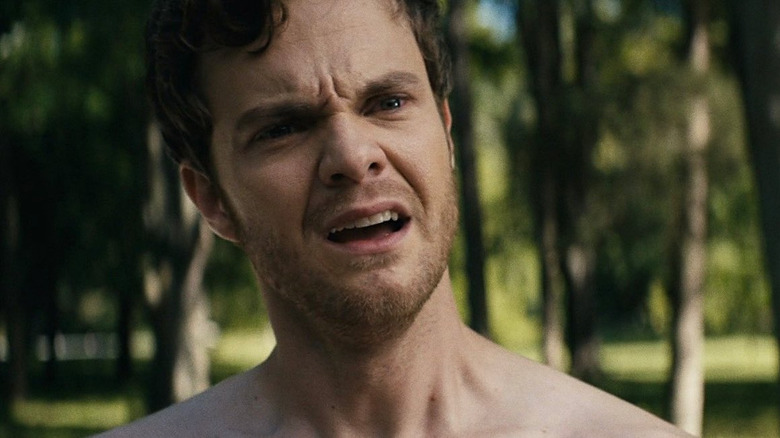 Since the "The Boys" first began, series creator Eric Kripke has been joking about getting this NSFW storyline onscreen. But while the episode is many degrees of fun for the audience to experience, it was no walk in the park for members of the crew. "Herogasm was a f-ing logistical nightmare," Kripke told MovieWeb ahead of the episode's premiere. He went on to explain that the many (forgive me) moving parts of Herogasm became a source of anxiety for him:
"When you think about dozens of completely naked people simulating sex acts during COVID, and the risk of someone being unprofessional or inappropriate. It's scary to me. I held my breath the entire time."
Pulling off the episode involved having multiple intimacy coordinators, COVID officers, and general supervisors. Kripke added,
"I kept saying, 'We have to lock this down tighter than we've ever locked down anything before in terms of it being professional and safe.' There are people everywhere and they're all pretending to have sex, so as a producer, we need a safe, non-toxic set where everyone feels welcome. That's a really terrifying thing to try to pull off. It's challenging because it's important that the set be a happy, safe space."
Speaking of safety first, the episode even came with a few eloquent warnings for its audience. A teaser shared by the show's official Twitter, warned:
"This episode depicts a massive supe orgy, airborne penetration, dildo-based maiming, extra strength lube, icicle phalluses, and cursing. It is not suitable for any audience."
Did such a statement stop anyone from immediately queuing up the episode when it dropped on Amazon Prime? Of course not! How could the dedicated fanbase shy away from the show now, when so much work went into pulling this episode together. Not to mention how much work the cast has put into hyping up the chaos of Herogasm.
Who's Afraid Of A Little Nudity?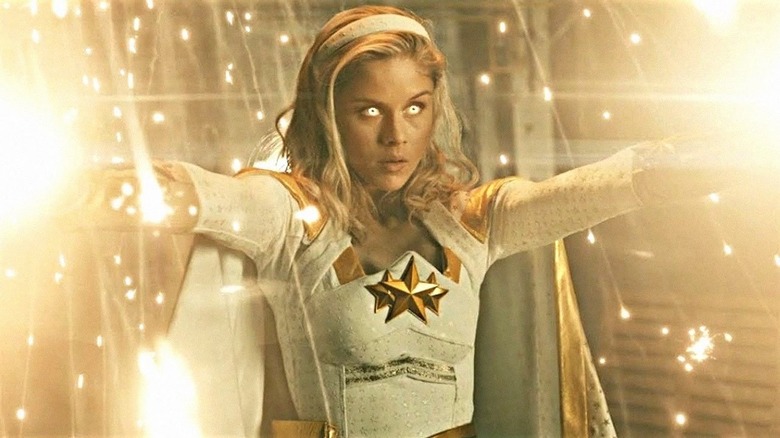 Starlight actress Erin Moriarty called her Herogasm experience "amazing, hilarious, and scarring at the same time." Karl Urban, on the other hand, shared an anecdote (via The Guardian) that's equal parts hilarious and troubling:
"Jensen [Ackles] walked on set one day when they were shooting Herogasm. He turned to one of the cameramen and said: 'Hey, buddy, how's it going?' The cameraman has this thousand-yard stare and goes: 'Dude, I've seen some shit.'"
While newcomers like Ackles were getting acclimated to the debauchery, long-timers like Jack Quaid were essentially pros at discomfort. This might have something to do with the fact that Quaid has spent about half the season donning a modesty sock, thanks to Hughie's newfound ability to teleport his clothes off. On the subject of which cast member deserved a special award for their depravity tolerance, Kripke praised Quaid:
"I will give a certain prize to Jack for the amount of nudity that guy is rocking in season three without complaining. It's like, 'Oh another entire scene with my ass hanging out?' Initially, you could see that it was something that he was quite uncomfortable with, but full credit to Jack, because actually put the work in he showed up in terrific shape. Once he got over the initial awkwardness of it, he actually quite embraced it."
Urban had another take, shouting out The Deep actor Chase Crawford: "Chase is pretty open to doing some pretty wild s**t." Remember all those jokes about Aquaman getting frisky with his aquatic friends? Let's just say that "The Boys" takes that joke to the next level.
The first six episodes of "The Boys" season 3 are now streaming on Prime Video, with new episodes every Friday.
Read this next: The 15 Most Anticipated Comic Book Movies And Shows Of 2022, Ranked
The post The Biggest Episode Of The Boys Season 3 Was 'Terrifying' To Get On Film appeared first on /Film.