Take A Hike With These 6 Outdoor Exploring Essentials
There's nothing better than coming out on the other side of a hike with flushed cheeks and a steady flow of endorphins coursing through your veins. On the flip side, though, there's nothing worse than getting halfway through a hike and realising you're either underprepared or undone by the wrong choice of gear. To make sure your next hike is all about the 'oh-wows' and not the 'oh-nos', we've done the leg work to make sure you've got the gear to keep you grinning.
Comfort, durability and versatility are the holy trinities of hiking couture, and for iconic pieces that will stand the test of time (and any terrain you can throw at it), you can't go past the 40 years of tried and true performance from outdoor experts, Merrell. With decades of experience under their belts, they've perfected the ultimate, all-weather hiker that will keep your feet comfortable and dry from the first step to the last. 
We love that feeling of being the first up the trail to catch the sunrise from the best vantage point, and that same thrill was felt when Merrell announced an exclusive pre-release of the new Moab 3 this month. On the hunt for a reliable and durable shoe with a touch of exclusivity? This pre-release is right up your hiking track. Offering early access to the new range and exclusive colourways only to be found online or in-store with Merrell, this pre-release will have you strides ahead and looking chic to boot. 
Read on for our top picks to keep you hike-hyped—from the MVPs of the event, your feet, all the way to your head. 
A Supportive Shoe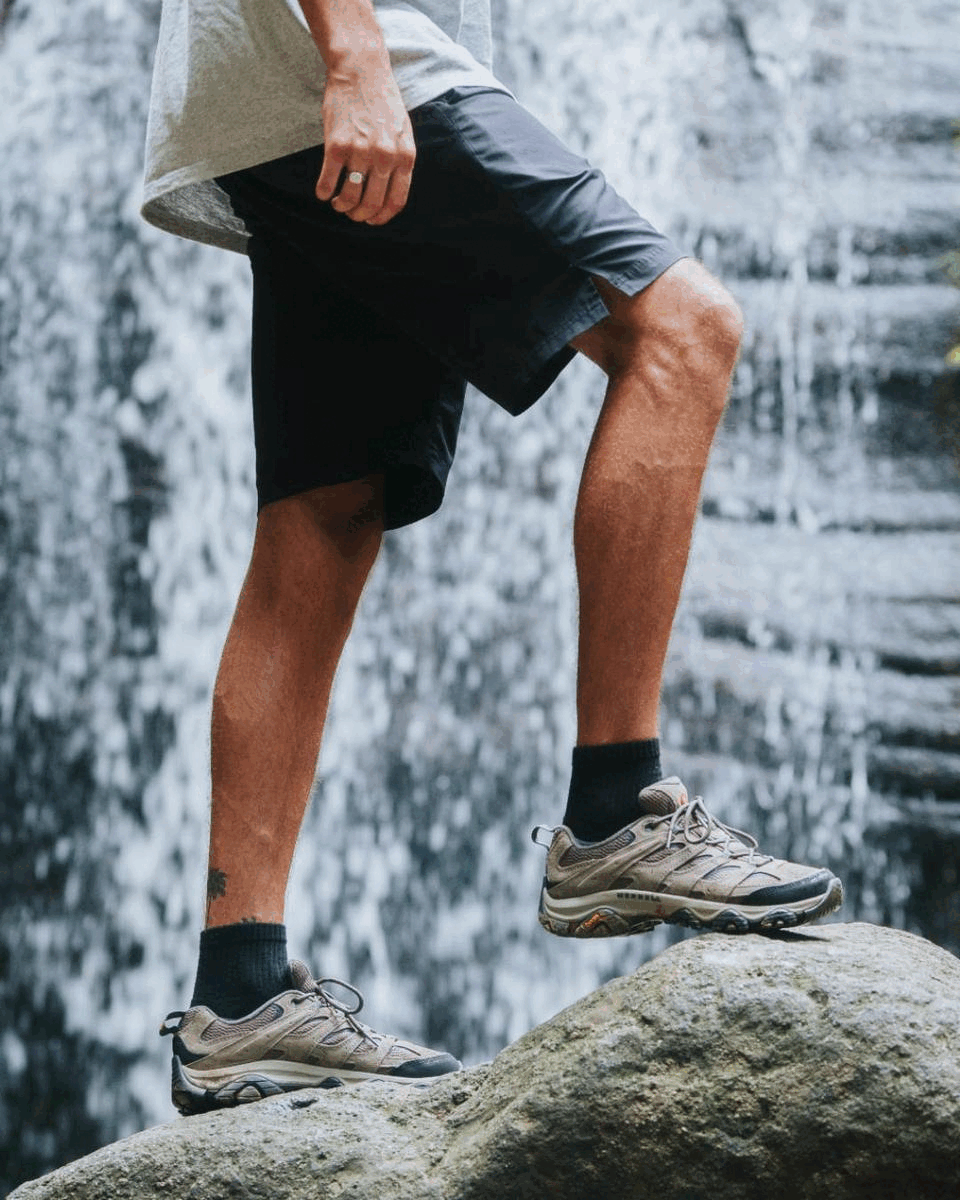 Anyone who has conquered a formidable hike knows that success only fuels the fire for tackling the next challenge. It's this philosophy that has Merrell coming back with a hiking boot for all feet that builds on a tried and true model. Version 3 of the world's best-selling hiker range elevates everything that makes these shoes a must-have for an active outing. Available in three styles, with a more supportive insole, increased cushioning in the midsole, and an even grippier Vibram outsole, the Moab 3 will guarantee your hike is all about where your head's at, not what's happening with your feet.  
If connecting with nature sparks your sustainability sensitivity, you'll get an extra kick knowing that the shoes supporting your journey are also doing their part to preserve our planet, with the laces, webbing and lining all made from recycled materials. If you're a serious hiker who sticks to their plans, rain, hail or shine, our top pick from the new collection is the Moab 3 GTX. Made with signature Gore-Tex technology this shoe is guaranteed to keep your feet dry and your spirits high, no matter what the weather throws at you. 
Shop the Moab Version 3, here.
The Perfect Sock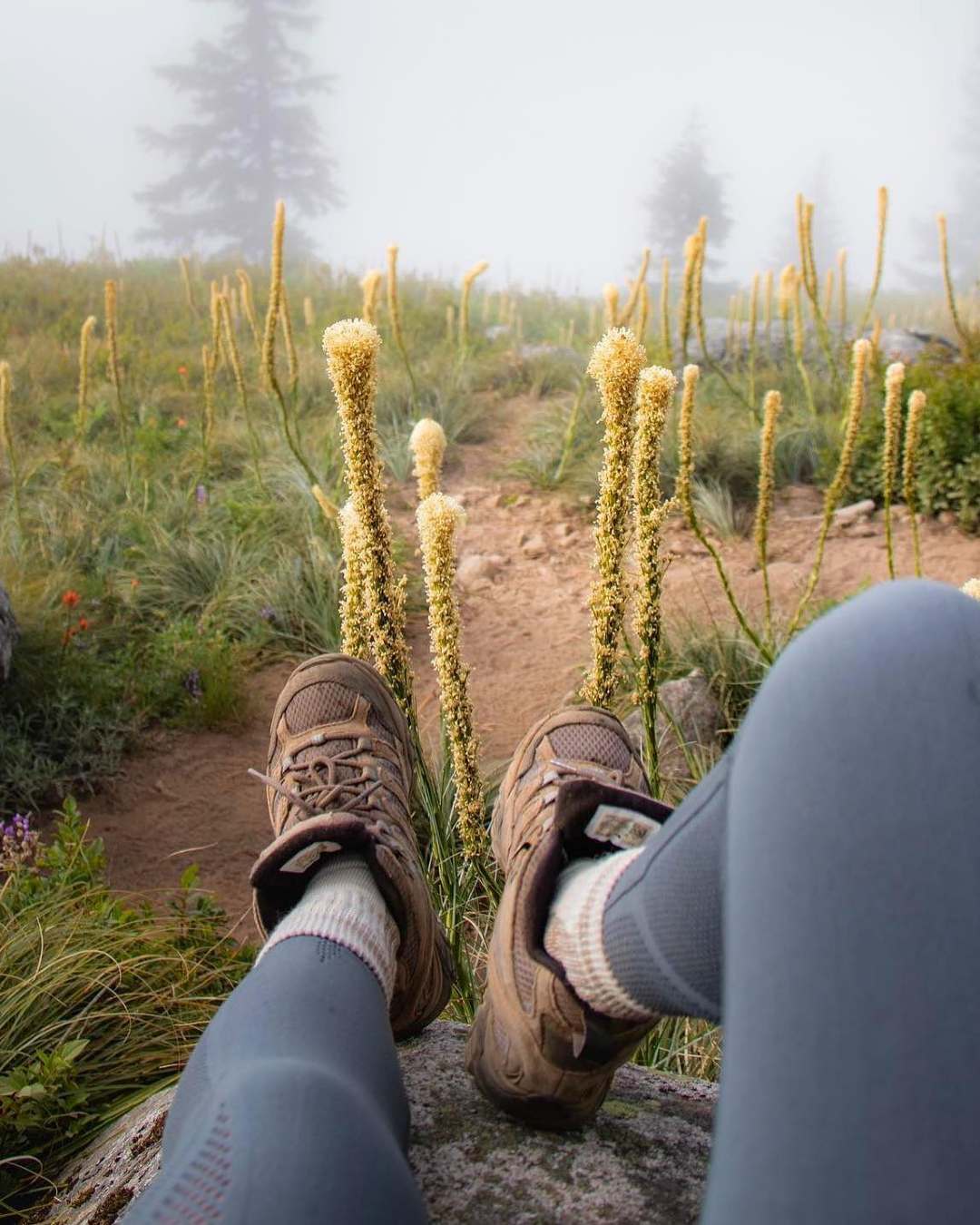 The best active shoe is only as good as the sock that supports it, so a sock that will step up to the challenge is a key investment. The ideal combo of midweight, warmth and breathability put these pairs at the front of the pack. With cushioning through the ankle, heel and toe, and quick-drying technology, these socks will help keep your mind off your feet and squarely in the moment. 
Shop the full range of socks, here. 
The Protective Top Layer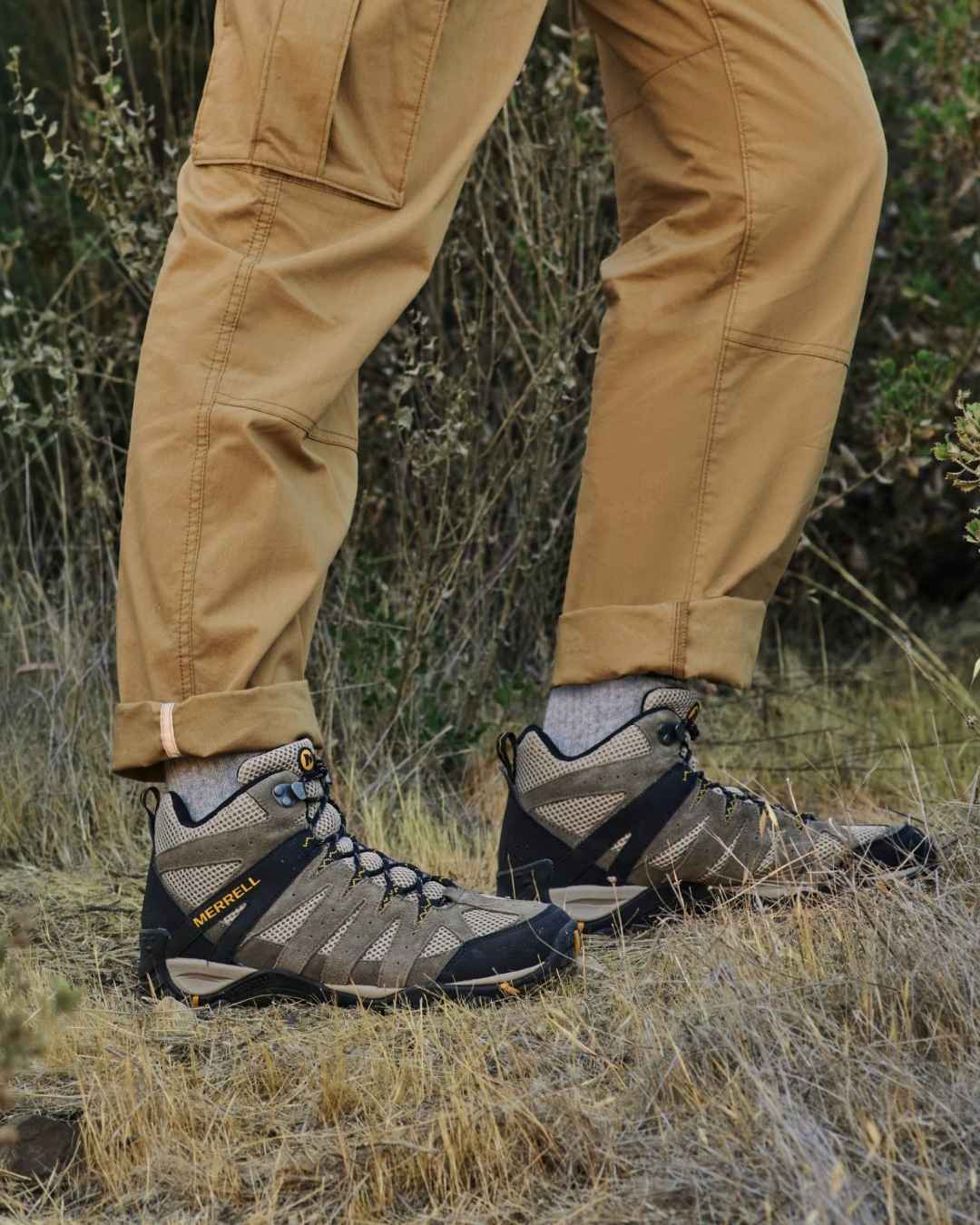 Durability doesn't mean compromising on style, with outdoor adventure gear designed to keep you comfortable and looking sharp from kilometre-one to kilometre-done. From a slick, lightweight moister wicking jumper, to these chic pants with a pocket for every need, pieces made for the outdoors allow you to get creative with your style while remaining dressed for the job. 
Shop the range of protective outer apparel, here. 
A Durable Tight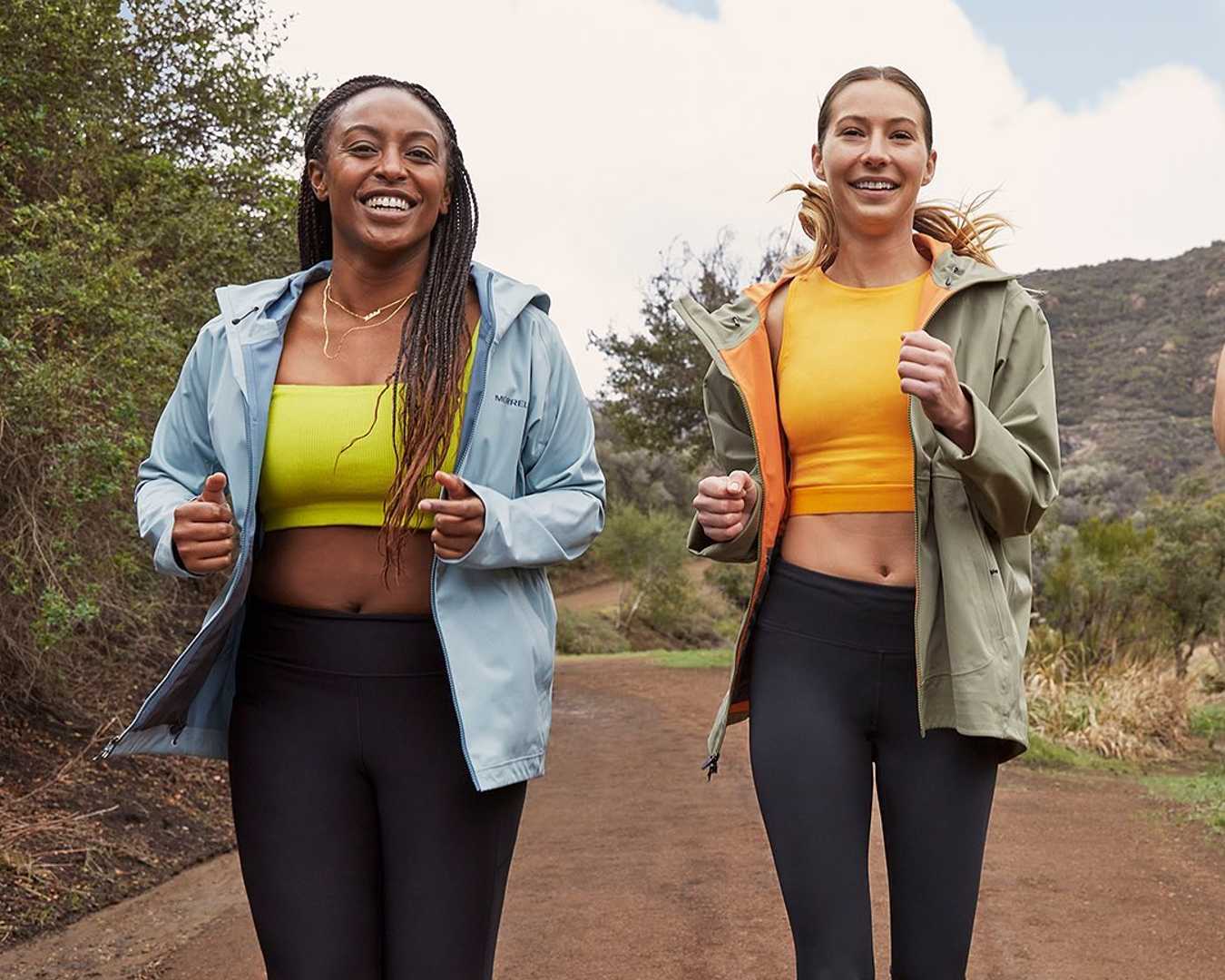 If comfort and style compete for your number one priority then these tights should go straight to the top of your list. With the added bonus of moisture-wicking technology and UPF50 protection,  we can't think of a better companion for the trails and the trials of your day-to-day errands. 
Shop the tights that will get you to the finish line in comfort, here.
A Comfy Basic
Striking the balance between supreme comfort and being photo-ready for a victory pic at the end of the hike is not always the easiest task. Luckily you can always rely on a classic, 100% cotton, tee to compliment your look and keep the sun off your shoulders.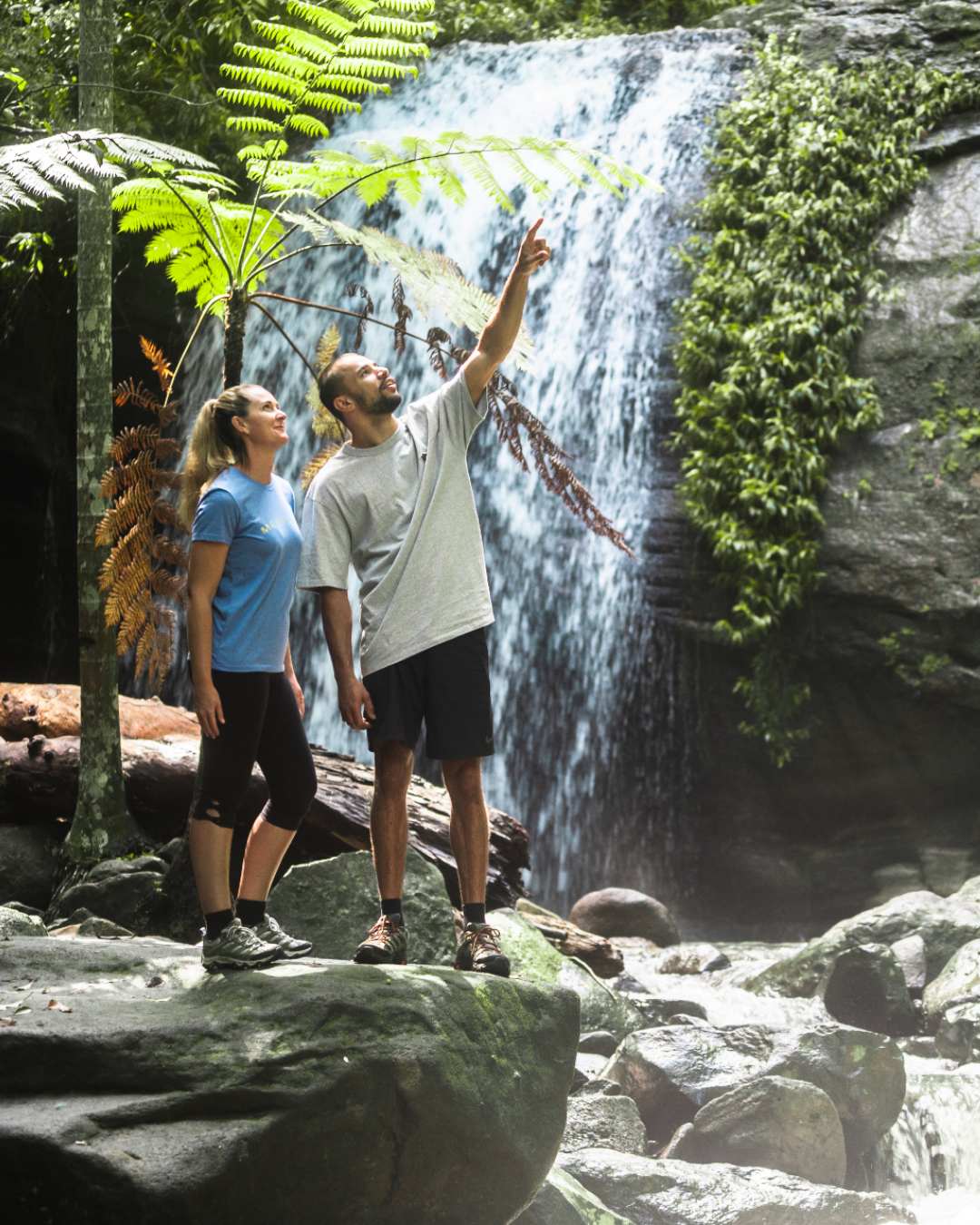 Shop the full range of tees, here.  
Sun Protection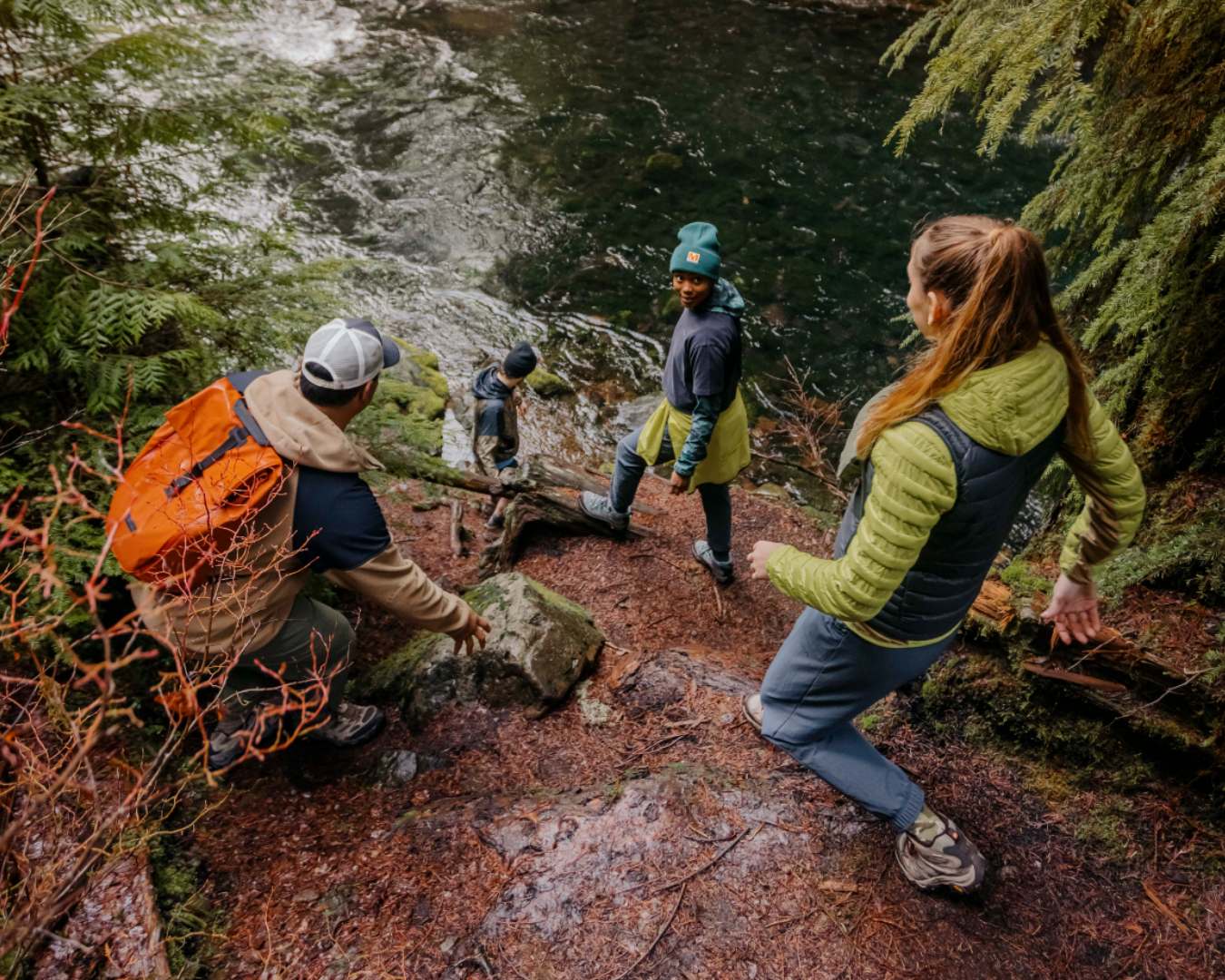 We love getting outdoors because it's grounding and keeps us honest—and a little bit of sunshine goes a long way. To make sure you're only getting the best bits of the sun's beams, invest in a comfy and durable hat to keep the SPF at bay on your next adventure.
Find you next staple hiking hat, here.
Ready to conquer that next trail? Get kitted out in the best gear at Merrell, and be sure to shop the new Moab 3 pre-release this month to access exclusive colours and be one of the first to take the new design for a whirl. 
Image credit: Merrell
Editor's note: This article is sponsored by Merrell and proudly endorsed by Urban List. Thank you for supporting the sponsors who make Urban List possible. Click here for more information on our editorial policy.