Socks – Flip It Or Skip It
Podcast
Episode Summary:
Welcome to Flip It or Skip It, episode 36, with our hosts Danna Crawford and Wayne Jordan.
In today's episode, Wayne and Danna discuss vintage socks. Wayne gives tips on where to find these items, and Danna goes in-depth on researching, evaluating, and selling for the most profit.
What Will Be Learned:
How many sock puns can two people make in 23 minutes?
Why are socks great items to flip?
What kind of socks you can flip and what to look for when you find them
How to research socks to find the best brands and opportunities
What kind of socks sell for the most money, and what kind of socks to avoid entirely
Episode Review:
The duo kicks off the episode by interrupting all the fun Danna is having. They then go into why socks make for a great item to flip.
Danna and Wayne walk us through what kind of socks can be flipped and how to judge their quality and identify their brand.
Wayne talks about the best spots to find vintage socks. Then, Danna and Wayne discuss the differences between tube socks and crew socks.
Danna talks about what to look for when considering socks and gives a great example of a pair she paid twenty-five cents for and sold for $100.
Finally, Wayne asks Danna what price to aim for when buying vintage socks, and Danna elaborates on best practices when researching this topic.
Tune In: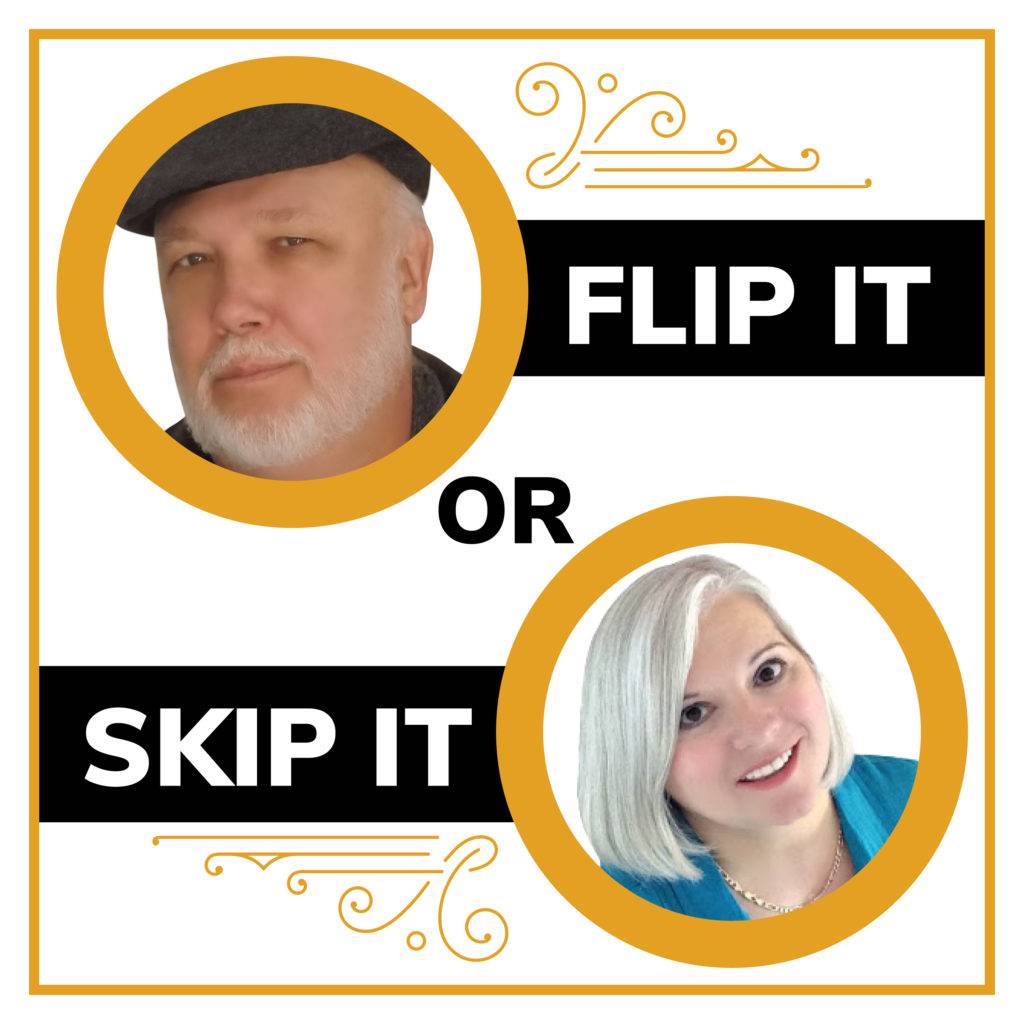 Key Takeaways:
00:58 – Introducing today's topic: socks
01:22 – Why socks? Because they're generally overlooked.
02:20 – What are the types of flippable socks?
03:29 – Totally tubular socks and why Wayne swears at them
04:42 – Where to go and how to find vintage socks
07:33 – What to look for when considering a pair of socks
08:51 – Brand new Garfield socks sell for $100. Why?
10:21 – WorthPoint socks it to ya
11:08 – Wayne wants to talk about his pantyhose.
13:18 – How much to pay for socks you plan to flip and what price to sell them for
16:10 – How to research vintage socks, and what sells well
19:00 – Wayne was wrong, Danna was right, socks are cool.
Links:
SOCIALIZE WITH FLIP IT OR SKIP IT ONLINE:
Subscribe To The Newsletter:
Questions:
Learn more about podcast sponsor WorthPoint.com the world's largest antiques, and collectibles pricing and research database, and receive a free 7-day/7-lookup trial. With WorthPoint and its free app for Apple or Android, you can buy right, sell right, and profit more!
WorthPoint—Discover Your Hidden Wealth®
The post
Socks – Flip It Or Skip It
first appeared on
WorthPoint
.