Athleisure Wear for Women Over 50
Athleisure wear. Truly an American-born wardrobe staple, we can take 'comfy' to a whole other level. Designers caught on to this fashion trend and created beautiful, luxurious pieces for days when wearing "grown-up clothes" is just not going to happen.
See, the point of Athleisure isn't the workout. It's about feeling feminine, strong, and chic. More often than not, the designers have zero intention of you actually working out in said workout clothes. Athleisure wear is a guilt-free zone that says, "Be fabulous, but be comfortable, and if you should decide to go workout, then good for you!"
While the trend started with moms and celebrities looking for casual elegance running between life moments, workout wear designers took note. They elevated what was left of boring but functional styles.
No matter your favorite workout – a walk in the park, a few laps in the pool, or balancing your chakras, there's a lot of options in athleisure wear for the woman over 50.
We've created a few looks that will take you from the gym to brunch and back again.
Beyond Ballet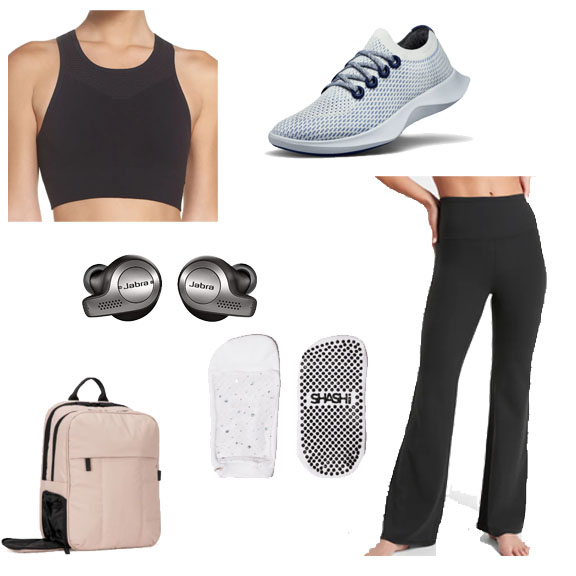 Star Cool Feet Socks, $18 | Elation Flare Pant, $89 | Luka Backpack, $98 | Body Fusion Sports Bra, $35 | Jabra Elite Earbuds, $79.99 | Allbirds Women's Tree Dashers, $125
Weekend Warrior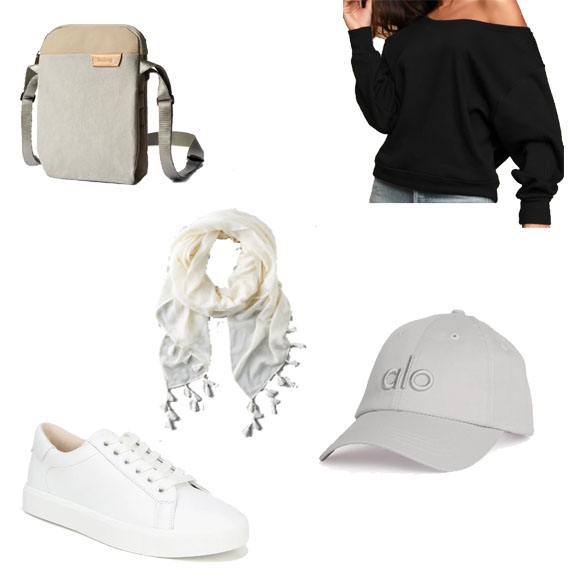 Black Sweatshirt, $38 | City Pouch, $79 | Ethyl Low Top Sneaker, $99.95 | Tasseled Scarf, $38 | Off Duty Cap, $32
Power-Walking in the Park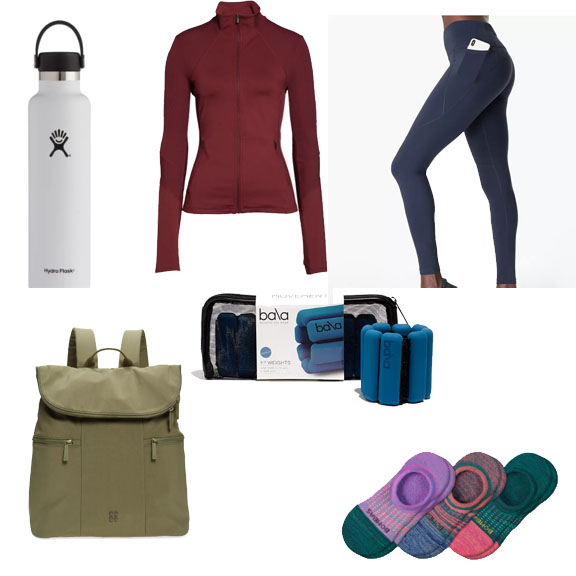 Power Workout Leggings, $100 | 24-Ounce Standard Mouth Bottle, $34.95 | Bombas Performance Sock 3-Pack, $48 | Bala

One-Pound Weighted Bangle Set, $39.50 | Studio Lite Ribbed Detail Track Jacket, $58.90| Backpack, $65.90
Yoga Class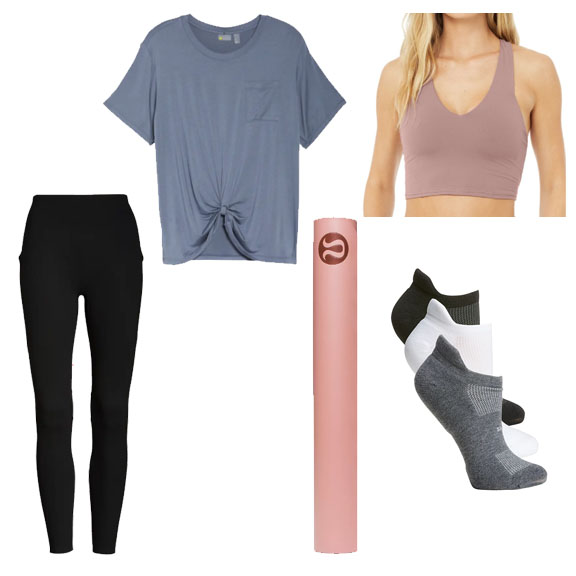 The Reversible Mat 3mm, $68+ | High-Performance Sock 3″ Pack, $35 | Airbrush Sports Tank, $72 | Knot T-Shirt, $39 | Black Leggings, $72.90
Workout clothing doesn't mean you have to work out – isn't life beautiful? If you're interested in living a life of comfort and utility – all while having the option to hit the gym while you're out and about – athleisure wear is perfect for you. Here's to hoping our favorites are perfect for you!
Read Next:
Don't Let Bladder Leakage Dampen Your Workout
4 Minute Workout…AKA Nitric Oxide Dump
Go-To Style Staples For Everyone's Summer Wardrobe
The post Athleisure Wear for Women Over 50 appeared first on Prime Women | An Online Magazine.