Atari Creator To Release Nostalgic NFTs Transporting Its Arcades Into Your Home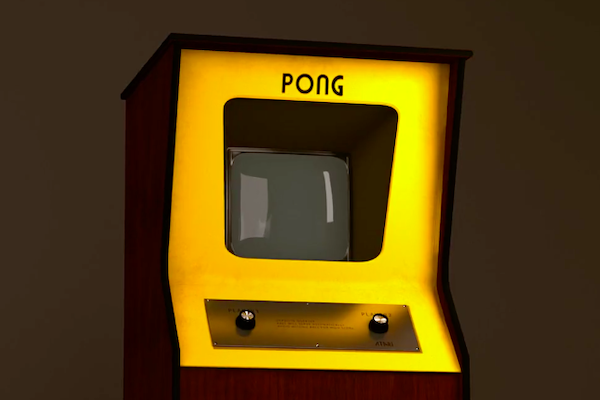 Image via Makersplace
Nolan Bushnell, founder of video game pioneer company Atari, is set to release a collection of exclusive Atari non-fungible tokens (NFTs) based on nostalgic arcade machine designs.
Iconic and instantly recognizable game cabinets such as Pong and Computer Space will be up for grabs, with the NFT ensuring that verifiable ownership is belonging solely to its purchaser.
The Arcade OG series comes in the form of 3D renderings of the arcade machines, and are displayed as a short video. However, they will also be available to view in augmented reality (AR), allowing its owners to "install" the machines anywhere in the "real world" and walk around them, seeing them up close.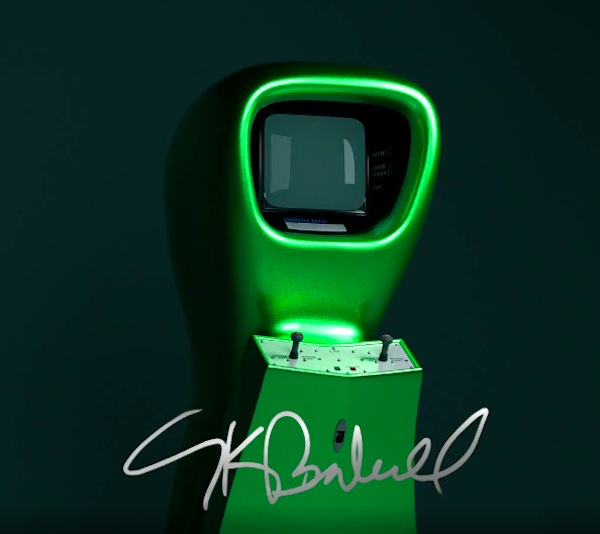 Image via Makersplace
"Put the original Pong in your living room," and "share your Computer Space console on social media, and beyond" are some suggestions from digital art market
Makersplace
.
Computer Space remains a notable title in the realm of video games, as it was the first arcade video game upon its release in 1972. Meanwhile, Pong's sensational success is often heralded as the very beginning of the electronic gaming industry.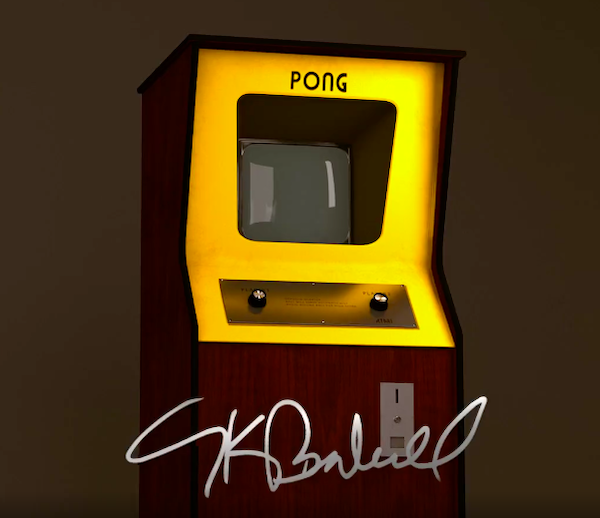 Image via Makersplace
This collection comes as a collaboration between Bushnell and Zai Ortiz, a 3D designer whose creations have appeared in films such as Iron Man 2.
According to
Bloomberg
, some of the pieces in the project will be made available in open editions for anyone to purchase, and their prices will be fixed. However, others will be single-edition, which means they'll only go to one owner: the highest bidder.
Apart from the NFT itself, the auction winners will receive bonus perks. For instance, a yellow Computer Space NFT will come with an unopened, signed, Atari 2600 console.
The Makersplace launch is planned for October 12 at 3:30pm PST. But if you miss this chance, there may be others coming as soon as half a year down the line.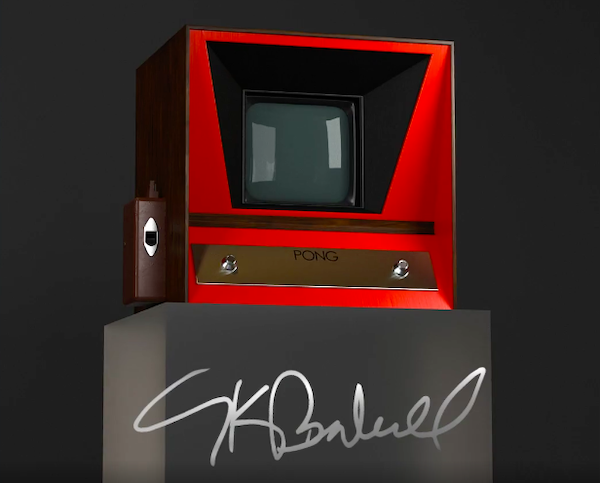 Image via Makersplace
As Bushnell has stated to Bloomberg, he plans to keep exploring NFTs: "I hope we can blow your socks off every six months with a new sock-blower-offer."
Arcade OG
is a series that "transcends history by revisiting a piece of our past and turning it into an asset of the future." In the same way video games were a newfangled technology at the time of their conception, NFTs appear the same way to us now.
Who knows, a few decades down the road, we may find ourselves designing "vintage" NFT-inspired technologies—and the cycle continues.
Introducing, The Arcade OG Series! 🕹️✨

The 'godfather of video games' @NolanBushnell, founder of Atari, has teamed up with VFX specialist @zaiortiz_ to reinvent the first two Bushnell games ever made.

Learn more + subscribe for exclusive updates! 👇https://t.co/zkRxyK3djr pic.twitter.com/EE7MvvGjLn
— MakersPlace (@makersplaceco)
September 27, 2021
[via
Decrypt
, image via
Makersplace
]