35 Great Deals at REI's Anniversary Sale 2021
It's the most wonderful time of the year for all of us gear nerds - REI's Anniversary Sale! May 21st-31st is REI's biggest sale of the year, and it includes deep discounts on some of our favorite backpacking, camping, and hiking gear. In addition to sale items, REI members also receive 20% off one full-priced item and an extra 20% off one REI Outlet item with coupon code ANNIV21.
We scoured the sale and narrowed this list down to the gear we're most stoked about. Enjoy!
---
Footwear
We're longtime fans of Altra's Lone Peak footwear which all feature the signature "foot-shaped" toe box and zero-drop design. The Lone Peak ALL-WTHR Mid Hiking Boots (men's / women's) are a go-to for us on chilly and rainy hikes, and you can often find us sporting the lightweight Lone Peak 5 Trail Running Shoes (men's / women's) for backpacking in more mild weather. The Lone Peaks landed a spot on our Best Hiking Boots for Men and Women, Best Hiking Shoes for Men and Women, and Best Trail Running Shoes for Men and Women lists. 
---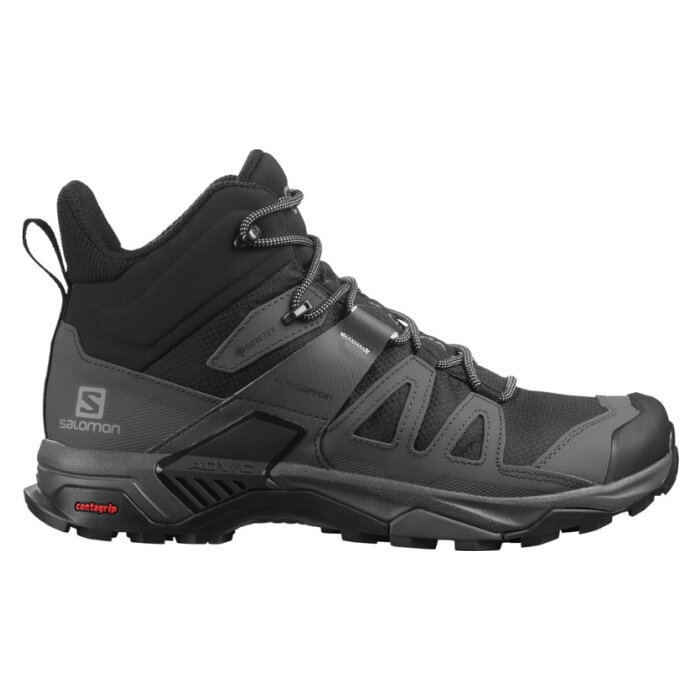 Salomon makes a lot of great kicks for hiking and every single pair is on sale at REI. The Salomon X Ultra 4 Mid GTX boots (men's / women's) and Salomon X Ultra 4 Low GTX shoes (men's / women's) are some of our favorites in the lineup because they feel great right out of the box, they're lightweight, and they're durable. The X Ultras, along with a few other Salomon models, made it onto our lists of the Best Hiking Boots for Men and Women and Best Hiking Shoes for Men and Women.
---
We've used many different shoes from KEEN over the years and we love them for their durability, roomy fit, and friendly price point. For day hikes, we like the Targhee III Mid WP (men's / women's) if you need ankle support and the Targhee III Low WP (men's / women's) if you're looking for something a little lighter. We're also big fans of the Clearwater CNX sandals (men's / women's) which we named best water sandals on our Best Hiking Sandals for Men and Women lists.
---
The ultralight Xero Shoes Z Trails (men's / women's) are some of our favorite hiking sandals to pack along as camp shoes, and we even backpack in them from time to time. The velcro adjustments make it easy to get a custom fit, and the soles are quite sturdy despite being so flexible. Learn more about why we love these sandals on our Best Hiking Sandals for Men and Women and Best Camp Shoes guides. 
---
REI makes a whole bunch of socks, y'all. You likely already have your preferences for what type of sock you look for, so we won't bore you with explanations of the nuanced differences between each type. But what we can tell you is that the Merino Lightweight Crew Hiking Socks are our favorites, and you can find them nestled among other top-notch tootsie covers on our Best Hiking Socks list. If you want even more options, all Smartwool socks are also on sale.
---
Tents 
We love the luxurious Grand Hut camping tents because they're spacious, easy to set up, and they're better equipped to handle bad weather than most other camping tents that are tall enough to stand up in. The Grand Hut 4 is our favorite size in the lineup, and was awarded the CleverHiker Top Pick on our Best Camping Tents list for its superb balance of quality and affordability.
---
We love NEMO tents because the quality of construction and the dialed-in details make them an excellent value. Two of our favorites from our Best Backpacking Tents guide are the Hornet 2P and the Dagger 2P. If you're a solo hiker looking to go as light as possible without sacrificing livability, you may love the Hornet 2. If you need extra space for you and a hiking partner, go with the roomy and lightweight Dagger 2.
---
Backpacking Packs, Travel Bags & Daypacks
The Cotopaxi Allpa 35 has everything we look for in a travel pack - streamlined organization, easy-access pockets, a comfortable carry, and unique style. The Allpa is made of thick, durable material that can handle any adventure you throw at it, and the main compartment organization is about as close to perfect as it comes for us. The Allpa comes in many different sizes to suit any need, but the 35 L size is our top pick on our Best Travel Backpacks list. 
---
The Osprey Farpoint (men's sizes) and Fairview 40 (women's sizes) are comfortable and versatile bags with quality construction. They can be tailored to many different travel styles with the option to carry as a backpack, a briefcase, or a messenger bag. Learn more about the Farpoint and Fairview on our Best Travel Backpacks list.
---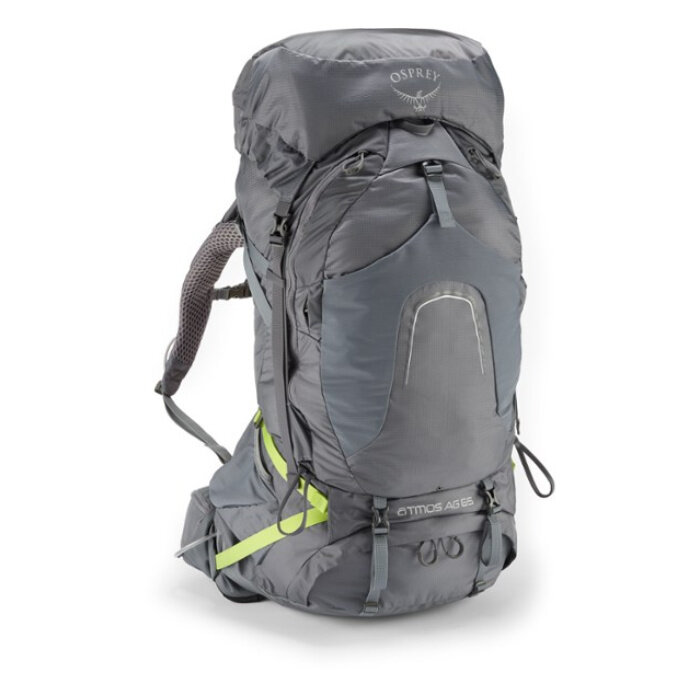 If comfort reigns supreme for you and you don't mind carrying some extra weight into the backcountry, the Osprey Atmos 65 (men's sizes) & Aura 65 (women's sizes) are great options. Thanks to their ample padding and beefy suspension, these packs transfer weight to the hips very well. The Atmos and Aura are fan favorites in many backpacking circles, and they rank highly on our Best Backpacking Backpacks list.
---
Sleeping Bags & Sleeping Pads
The Magma line of sleeping bags offer a combination of weight, warmth, and cost that few other sleeping bags can match. The Magma 15 (men's / women's) is the sleeping bag we use the most from this line, because the warmth it provides is perfect for most of the year in the mountains when nighttime temperatures are typically right around freezing. The Magma is our top pick overall on our Best Sleeping Bags & Quilts List.
---
The Exped MegaSleep 25/40 (single / double) is great for those who want one space-saving sleeping bag that can adapt to different temperatures and conditions. Use the bag with the dark blue side on the top to keep you warm in temperatures down to freezing, or flip it over and have the less insulated light blue side up for warm summer nights. The Megasleep bag is one of our top sleeping bag picks for car camping.
---
The North Face One Bag is one of the most versatile bags on the market since it comes with interchangeable layers that can be used separately or together depending on conditions. The 800-fill-power down midlayer is lightweight, compressible, and it can be opened up and used as a shawl around camp. The synthetic top and bottom shell can be used independently in warm summer conditions (lows in the mid-40's). When conditions dip closer to freezing, you can zip all the layers together into a snug cocoon. 
---
The NEMO Tensor Insulated Pad is one of our long-time favorite sleeping pads. In our opinion, this pad's greatest strength is how quiet and comfortable it is compared to the competition. The Tensor also comes with one of the best pump sacks on the market, which makes inflation fast and easy. The Tensor comes in several shape and size options, including mummy, rectangular, and the elusive regular/wide model, and it ranks highly on our Best Sleeping Pads list.
---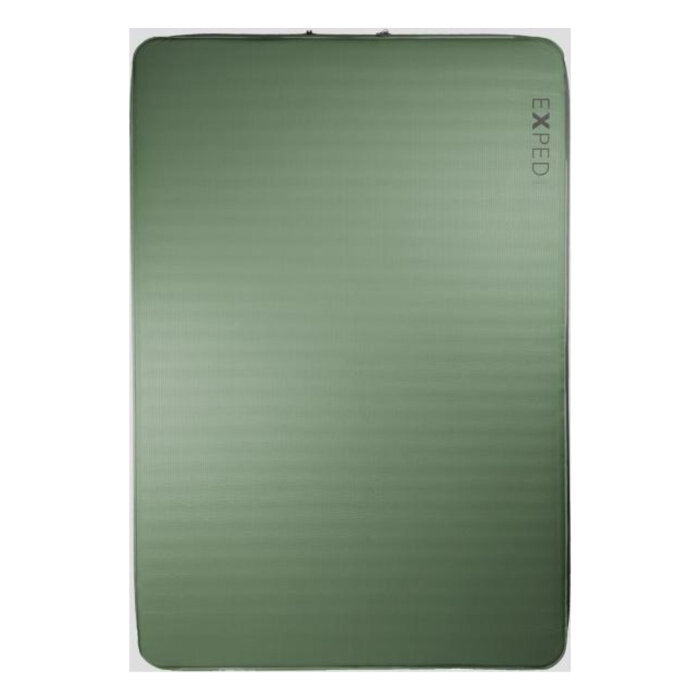 The Exped MegaMat Duo 10 Sleeping Pad is one of the most luxurious camp mattresses we've ever tried, and may be just what you need to complete your car camping kingdom. If you're looking for something a little smaller to outfit your converted van, check out the regular size MegaMat 10. Both sizes of the Megamat are at the top of our Best Camping Mattresses list.
---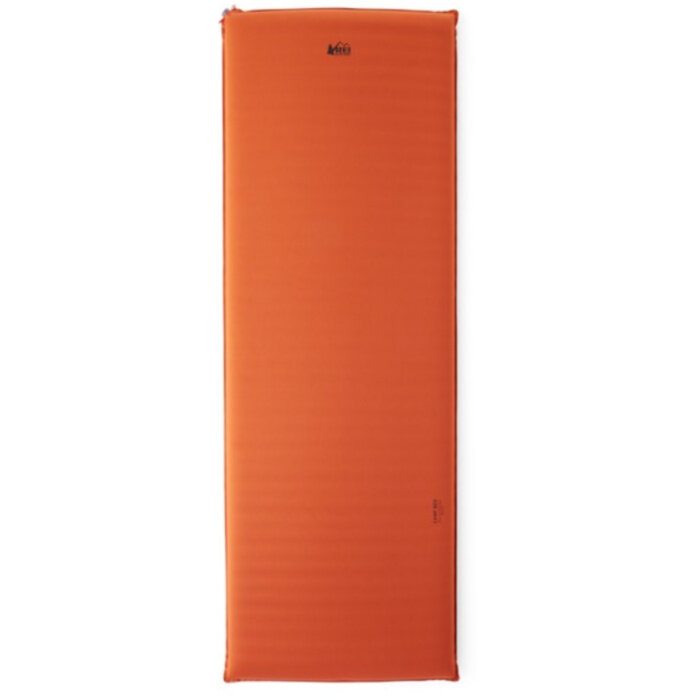 In our opinion, REI's Self-Inflating Camp Bed is already one of the best deals on a luxurious car camping pad in the whole store, and now at 30% off it's truly a steal. The Camp Bed is cushy, quick and easy to inflate/deflate, and is much more compact when stored than many other car camping pads, so it won't take up as much real estate in your garage or gear closet. See how it stacks up against other camping mattresses on our Best Camping Mattresses list. 
---
Clothing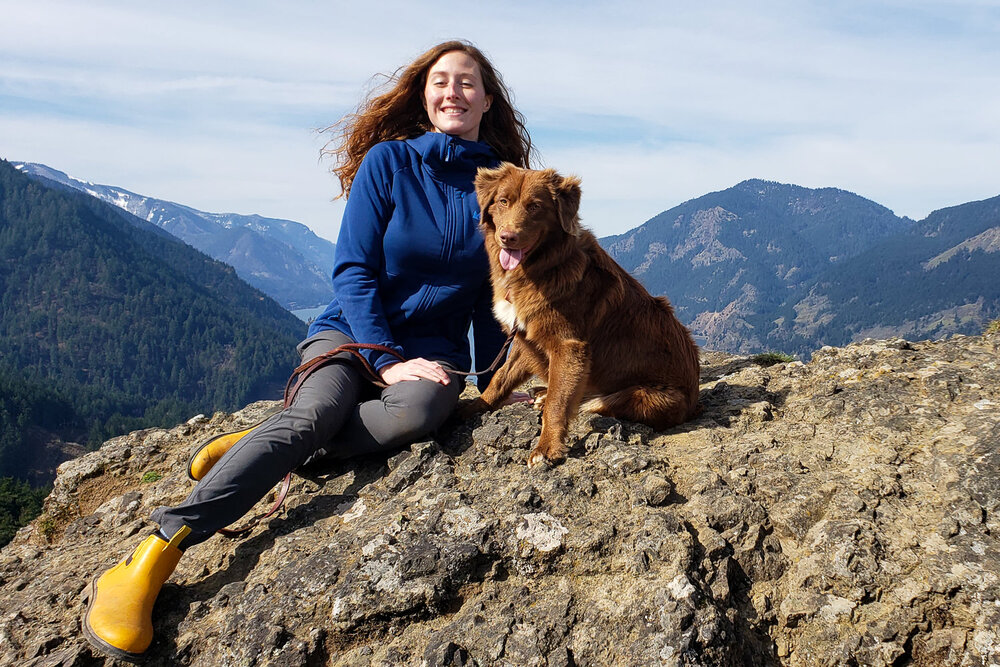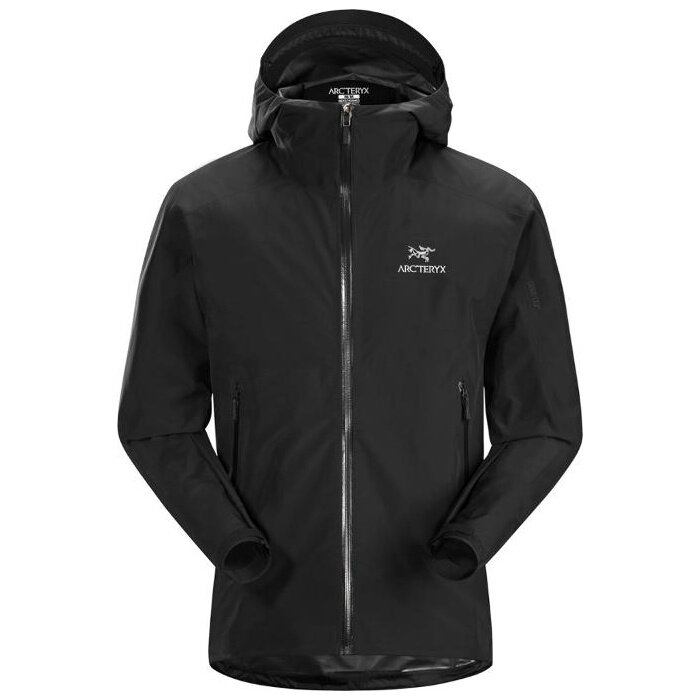 Arc'teryx is known for their unmatched quality in outdoor gear, but also for their high prices. Well, this is your chance to score a few best-selling items from their lineup for 25% off. We've tried a lot of their jackets over the years, and we're big fans of the Zeta SL Rain Jacket (men's / women's) and the Kyanite Hoodie (men's / women's), which rank highly on our Best Rain Jackets and our Best Fleece Jackets lists respectively.
---
The REI 650 Down Jacket 2.0 (men's / women's) is a great option for lightweight adventurers on a budget. It's made with lower-fill-power down, which means it's not quite as technical and efficient as more expensive jackets, but for the price, we're pretty happy with its performance. The 650 Down is our favorite budget-friendly ultralight jacket on our Best Down Jackets list.
---
If you're looking for a high-quality rain jacket that won't break the beak, the REI XeroDry GTX (men's / women's) is a solid option. It costs a bit more than some other rain jackets from our Best Rain Jackets list, but the materials feel more durable and comfortable against the skin. The XeroDry is also less fitted than some jackets, so it's more comfortable and flattering for those who prefer a relaxed fit or want a little extra roominess to accommodate insulation layers.
---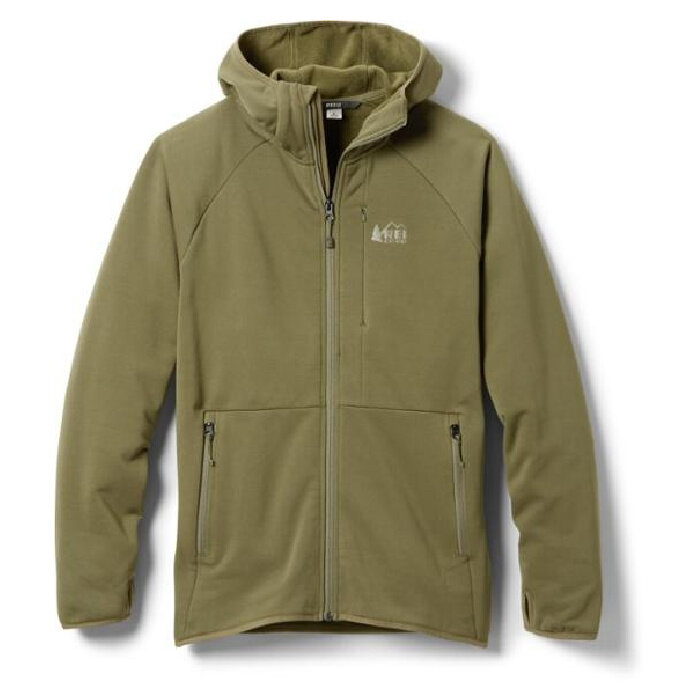 If top-notch comfort and excellent value are what you're after, the REI Hyperaxis Fleece Jacket 2.0 (men's / women's) is pretty tough to beat. It's made with super soft stretch fleece that has an excellent warmth-to-weight ratio. The Hyperaxis Jacket is capable in the backcountry, and we've been pleased with its breathability on challenging cold-weather hikes. That said, we love wearing it in the frontcountry too since the high-pile lining is so warm, comfortable, and inviting. The Hyperaxis ranks highly on our Best Fleece Jackets guide. 
---
The REI Co-op Rainier Rain Jacket (men's / women's) is already a budget-friendly jacket, so it's quite the steal at the additional 30% off sale price! We love it because it has all the bells and whistles (like pit zips and hem/hood adjustments), it's lightweight, and it comes in a wide array of nice color choices. Pick up the Full-Zip Rainier Rain Pants (men's / women's) to complete the look and to feel like an unstoppable rain defying machine. The Rainier rain gear can be found on our lists of the Best Rain Jackets and Rain Pants.
---
The lightweight and ultra comfy  Mountain Hardwear Dynama Ankle Pants have a minimal, yet highly functional design. We like that the pocket setup is simple and that the waistband is flat with no zippers or buttons for comfort under a hipbelt. The Dynama Pants rank highly on our Best Hiking Pants for Women guide.
---
REI offers their popular Sahara pants in a wide range of styles to suit any taste. No matter which style you go with, you'll be donning a light and breathable pair of performance pants with pockets galore. The men's Roll-up Saharas and women's Convertible Saharas are top picks on our Best Hiking Pants for Men and Women lists.
---
We love the mission of Cotopaxi, but we also really love their gear. The Teca Windbreaker Half-Zip is comfortable, super stylish, and it's one of the few windbreakers on the market that's designed with a pocket. It's a great light jacket for days when all you need is a little protection from chilly breezes.
---
Accessories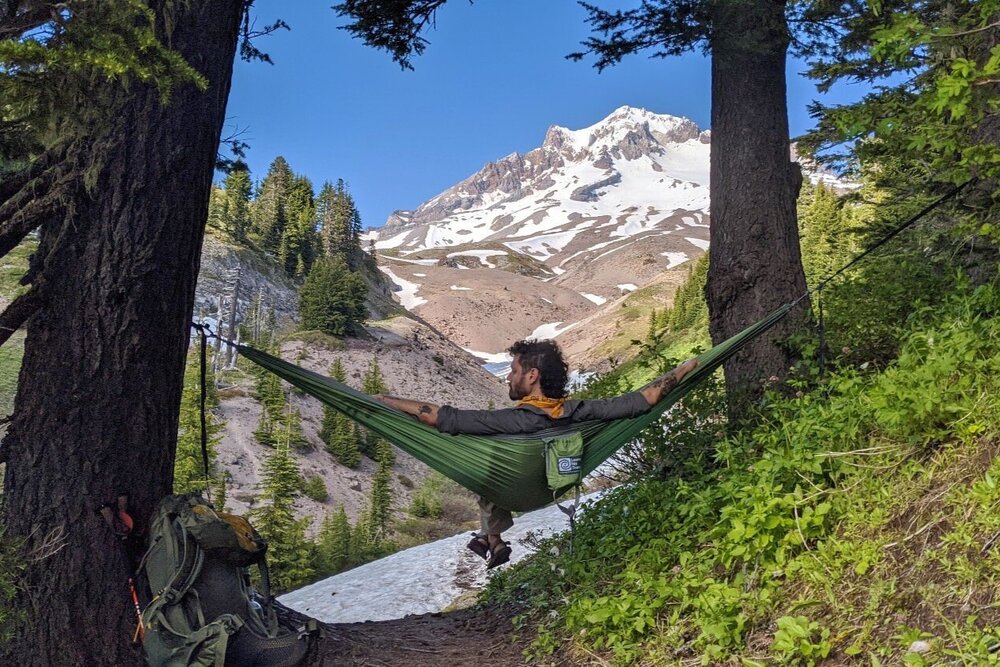 Backpacking chairs can be great for short casual trips, and of course we love using camp chairs for frontcountry camping, events, and travel. The Flexlite Air, which weighs only one pound, is comfortable, sturdy, and packs down very small, making it an excellent choice for those on the go. The Flexlite family of chairs has earned a place on both our Best Backpacking Chairs and our Best Camping Chairs lists.
---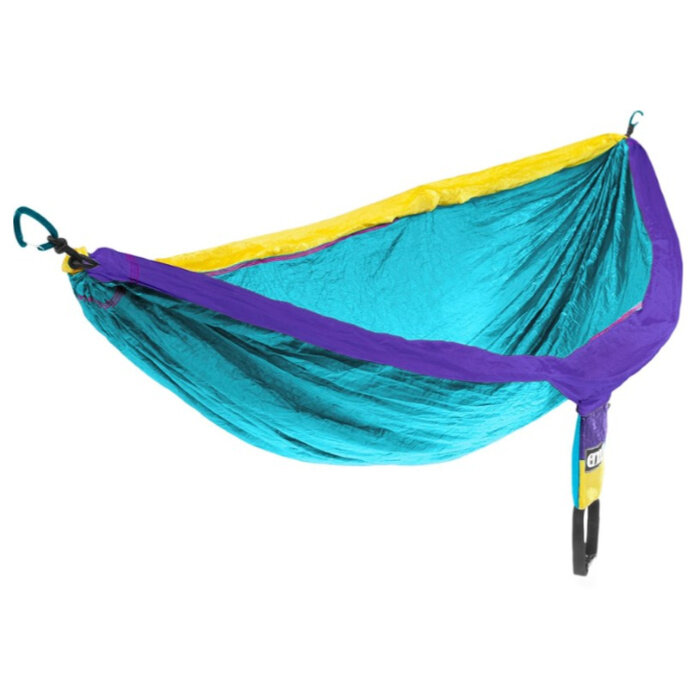 Eno makes some of the most relaxing camp gear around, and it's all on sale! We're big fans of their Doublenest Hammock, which is wide and tough enough to fit two people. The Doublenest, along with a few other models from ENO, made our Best Hammocks list. We also highly recommend giving the luxurious, but spendy ENO Lounger a look while it's available at such a great discount.
---
NEMO's Stargaze Recliner Chair has been our favorite luxury camping chair for years due to its exceptional comfort and unique design. All this luxury comes with a high price tag, though, so this is a great time to get it at a deep discount! Check out how the Stargaze compares to other camp chairs on our Best Camping Chairs list.
---
Hydro Flask is known for top-notch insulation, eye-catching color, and excellent accessories. We've used a bunch of different Hydro Flask products, and it's hard to pick a favorite, but we're particular fans of the 32 oz. Wide Mouth Insulated Bottle and the Lightweight Trail Series Bottles. Check out our Best Water Bottles list to see more about our favorite Hydro Flask bottles and accessories.
---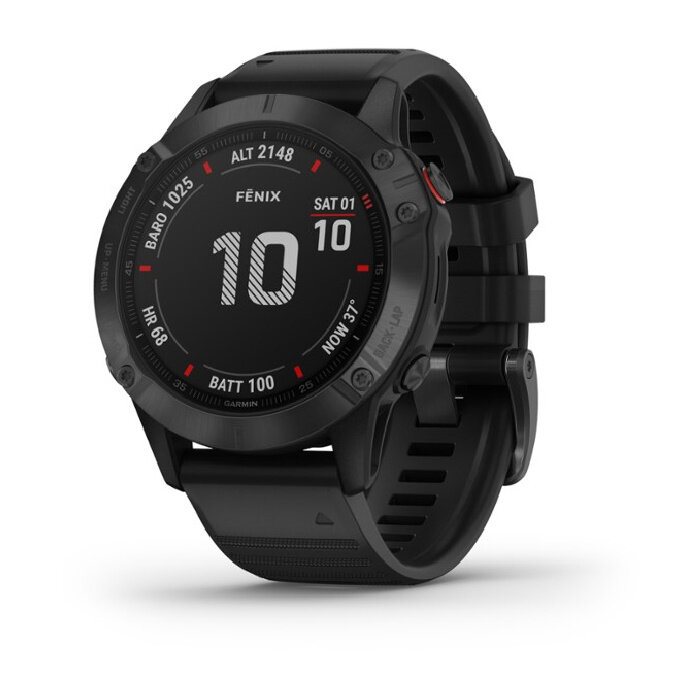 Garmin makes some of the coolest GPS watches on the market, and their latest Fenix 6 watches are the crown jewel of their lineup. We recommend going with the Fenix 6 Pro from our Best GPS Watches list, because of its advanced mapping features and its wide range of functionality. Now is the time to treat yourself to something really nice! 
---
If you've been saving your lunch money for a personal locator beacon of your own, now's a great time to buy. The Garmin InReach Mini is a small and lightweight two-way communicator, GPS device, and emergency locator beacon all in one. We like carrying one for peace of mind and as a backup navigation device on extended trips in the backcountry. 
---
Petzl makes a lot of dependable and user-friendly headlamps, and the Actik CORE is our favorite in their lineup. It's a bright and lightweight headlamp with an included rechargeable battery. If you're looking for a more budget-friendly option, the Petzl Tikkina is a simple, long-lasting headlamp for an unbeatable price. Both of these headlamps are featured on our Best Headlamps list.
---
If you haven't jumped on the trekking pole hype train yet, check out our Pros and Cons of Hiking with Trekking Poles post to see why we like them. Black Diamond's Alpine Carbon Cork (men's / women's) and Trail Ergo Cork trekking poles are two of our favorites for their comfort and durability and they can both be found on our Best Trekking Poles list.
---
The Nalgene Wide Mouth 32 oz. is pretty much synonymous with the words "water bottle". We own 10 or so of these in different colors and patterns, adorned in stickers from our favorite national parks and breweries. We take them backpacking. We take them grocery shopping. We take them just about anywhere. Check out more about our favorite Nalgene water bottles on our Best Water Bottles list.
---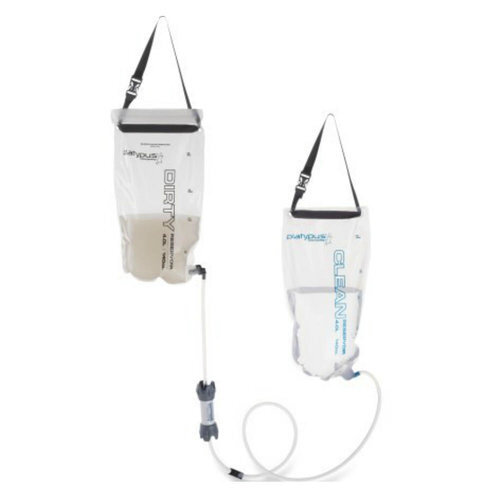 The convenience of the Platypus GravityWorks is tough to beat, especially for large groups. To use the GravityWorks, simply fill up the "dirty" water bag, hang it above the "clean" bag, and let gravity do its thing. The main benefit? No tedious pumping or squeezing required. Platypus makes the GravityWorks in a 2 liter system and 2 liter bottle kit, but we prefer the 4 liter model. See how the Gravityworks compares to other water filters on our Best Water Filters list.
---
Other Awesome Deals
This is one of the biggest and best sales we've ever seen from REI. Because of this, it was very difficult for us to narrow our list down to only 35 pieces of gear we were stoked about. Below are some additional items that are also excellent deals in this sale.
---
20% Coupon
In addition to all the great sale items, REI members can also take advantage of two coupons - one for 20% off one full-price item and one for 20% off an Outlet item. Below are some of our favorite big-ticket items that would be great options for using your full-price coupon. Remember to use coupon code ANNIV21 to apply your discount at checkout.
Oh yeah, if you're not an REI member, don't fret! You can pick up a lifetime membership for $20 and still get to use the 20% off coupon.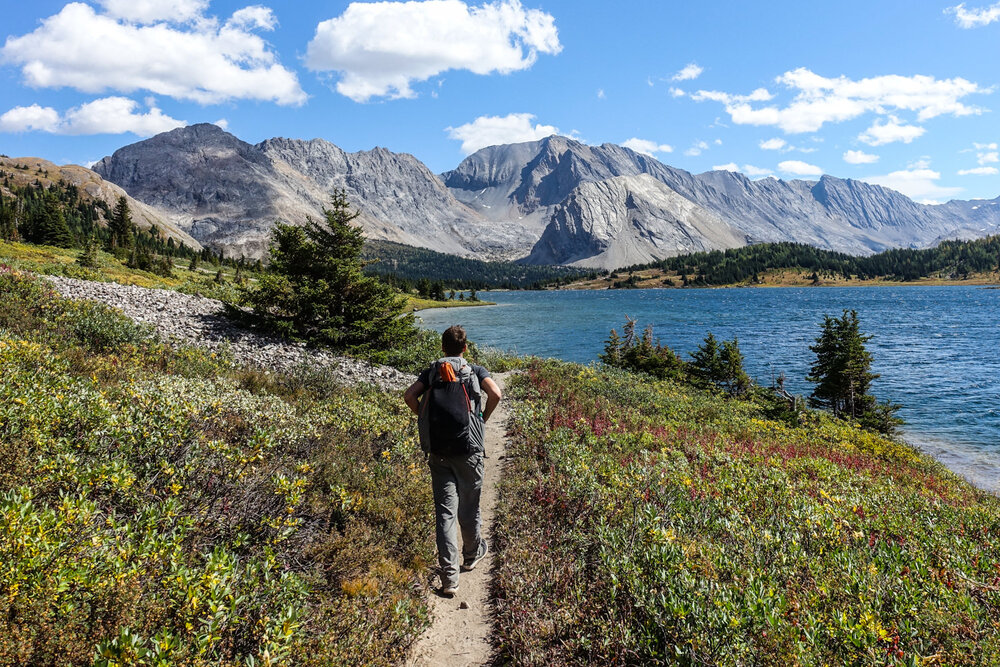 More Information
We hope this guide helps you find some great outdoor gear that you'll love for years to come! If you found this guide helpful, please feel free to share it with friends and click the little heart button below to give us a digital high five.
For more popular CleverHiker content, check out the following links:
---
---
Some of the links on this page are affiliate links, which means we may receive a modest commission if purchases are made through those links. This adds no cost to our readers and helps us keep our site up and running. Our reputation is our most important asset, which is why we only provide completely honest and unbiased recommendations.