14 Products Working Mums Can Use To Help Them Relax And Unwind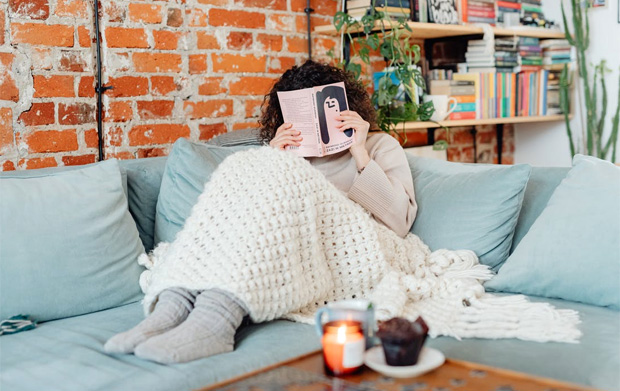 14 Products Working Mums Can Use To Help Them Relax And Unwind
When you're a working mum, getting some quality time to relax and unwind is critical. It can also be difficult to fit into your daily routine, so it is crucial to find ways that you can include self-care and relaxation without too much effort. Even ten minutes to yourself can make a huge difference to your well-being each day, leaving you energised and motivated to go about your day.
Many of these products are best used in conjunction with relaxation techniques such as mindfulness, meditation and gratitude. All of these practices can help boost your mental well-being, ensuring you're able to make the most out of each day. Read on for a wide selection of products to help you relax and unwind…
One great way to incorporate relaxation into your routine is by making car journeys more enjoyable. A fantastic option is a car seat massager, which you can use on your commutes, on school runs or when running errands. You should find a car seat massager that fits nicely onto your car seat and provides a comforting and enjoyable massage experience. Massages can be a great way to ensure you arrive at your destination refreshed and relaxed.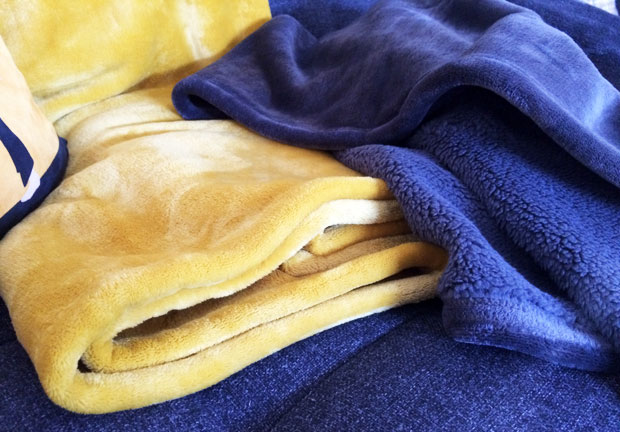 On those chilly winter nights, there's nothing better than getting snug at home with your family and getting cosy on the couch under a blanket. Why not go one step further and get cosy in your own blanket hoodie? There are a few brands available, so you're sure to find the right fit. They can come large enough that you could snuggle up with your kids or partner. Make sure to choose a quality retailer to ensure the blanket hoodie will last.
If you're someone that often struggles with cold feet, then you can't have enough pairs of quality, cosy socks. Fortunately, there are thousands of options out there for when you decide to treat yourself to a new pair of fuzzy, comfy socks. You could look for thermal options to keep your toes toasty warm or consider a slipper-sock combo.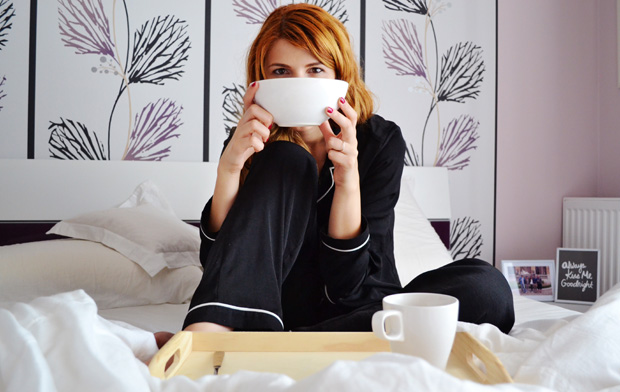 PJs are a must for helping you relax and unwind in the evenings. It is best to have a few different pyjama options so that you can be comfortable no matter the weather. Thick, warming PJs are best for the winter months, and always choose a material that is soft and comfortable to wear, avoiding anything overly scratchy or that chafes.
For the summer months, you could invest in breathable light materials like cotton or linen. These could be shorts and tank tops for the days when it's extra warm. You could choose silk or satin pyjamas for an ultra-decadent feel. It is best to go and try on the PJs you're considering in person to ensure that they will be comfortable, fit correctly and that the material suits your needs.
Some new slippers can be a great way to treat yourself, keeping your feet warm and comfortable around the house. Again, there are plenty of options available, so it is a good idea to think about what you need from your slippers. You could get some faux fur-lined slippers for the winter months with slip-resistant soles. You could also consider lighter sliders for when the weather is warmer.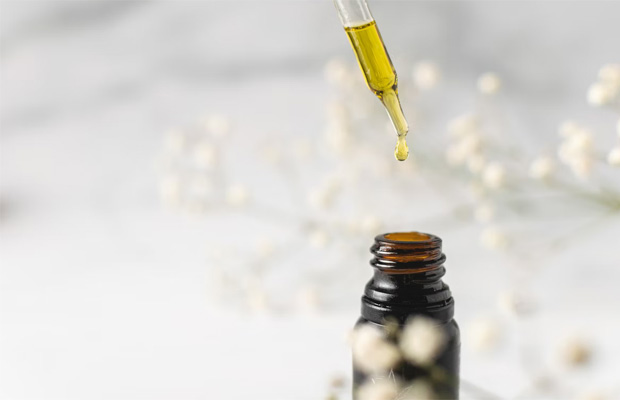 CBD oil can be a fantastic way to help you relax, improve sleep and mood, and reduce stress and anxiety. CBD oil contains the UK legal level of THC, meaning you get all the benefits without the psychoactive effects of THC.
You can use CBD oil in a huge variety of ways, from putting drops directly onto your tongue to mixing it in beverages like coffee or tea to adding it to a salad dressing. Always choose a reputable provider like The Good Level for your CBD to ensure you get the best benefits and quality oil.
There's something serene about burning a candle, and a scented candle can add some aromatherapy to your home. Scented candles, and candles of any kind, can pose a risk in a household with kids or pets, so it is best to use them in rooms separate from any animals or while the kids are at school.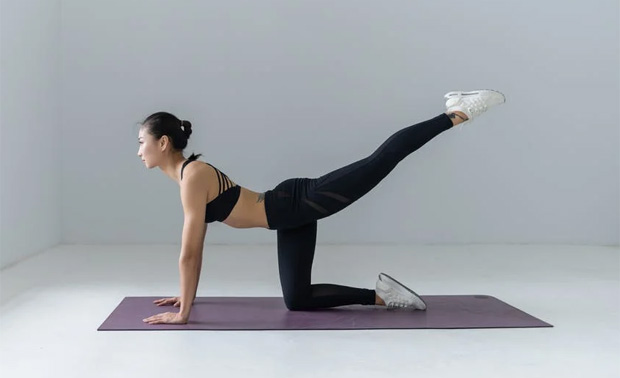 Yoga is a fantastic way to relax and boost your fitness level. It can improve your flexibility, core strength and joint health. Yoga also incorporates elements of meditation into the practice, which can have an incredible impact on your mental health. Investing in a new yoga mat can make a massive difference to your yoga practice, particularly if your current yoga mat is on the older side. You need the right level of support to keep you comfortable when doing yoga, either at home or in a studio.
Colouring Book For Grown-Ups
Colouring in isn't just for kids anymore, thanks to the rise in popularity of colouring books for adults. There are plenty of colouring books available to suit any kind of colouring you might want to do. For instance, you can get books based on popular novels, films and TV shows or simple pattern options. You'll also need a set of coloured pencils or pens, or you could borrow the kids'!
Succulents are an excellent option for the home and can create a relaxing and calming environment and are also a great starter plant for anyone that wants to practice their green thumbs. Succulents don't require a lot of maintenance, just occasional watering and the right spot. Some succulents do best in direct sunlight, while others need a shady area.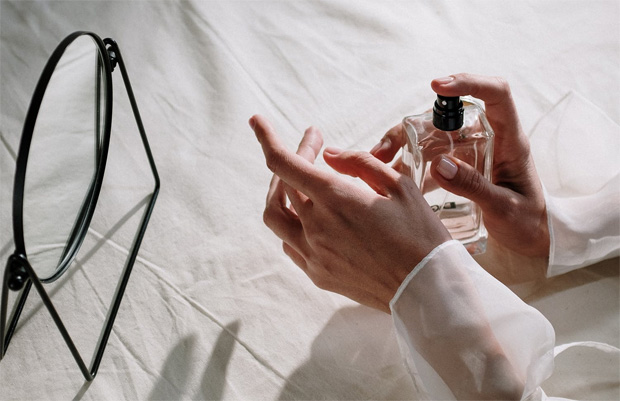 Perfume can be a truly enjoyable luxury and can make you feel like a new person. The scent of a beautiful perfume can brighten your day, so looking for a fresh scent can be a great way to promote relaxation. Consider visiting a nearby perfume shop and sampling some of the scents on offer to find one that suits you best.
Avoid sampling too many at once as this can impact the way that the scent smells compared to on its own. You could also ask for recommendations from the salesperson based on the perfumes you've enjoyed before.
Essential oils can be a great way to include some aromatherapy into your relaxation routine. Our sense of smell can evoke memories, boost our mood and help us achieve our best throughout the day. Getting an electronic essential oil diffuser can ensure you get all the benefits of aromatherapy throughout your day, which can be particularly beneficial if you work from home.
You could use scents like coffee and citrus in the mornings to help get everyone up and energised for the day ahead. When you get back from work at the end of the day, consider a scent like lavender, jasmine or chamomile to help you unwind from the day and get great sleep.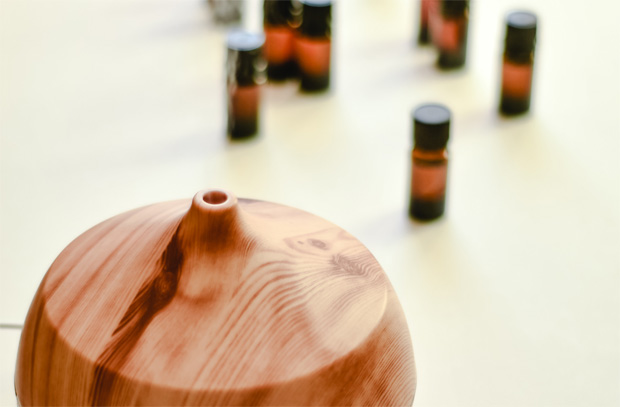 If you struggle with anxiety, then a weighted blanket may help. Weighted blankets have been known to relieve anxiety while being a cosy and comfortable way to stay warm, relax and unwind. If you regularly have trouble sleeping, trying a weighted blanket could be a helpful option for you.
When it comes to taking care of ourselves, we often neglect our feet. Our feet arguably take the biggest beating of all parts of our body, particularly when work requires being on your feet a lot. Investing in a foot bath can give your feet some much-needed pampering and help you feel incredible after a long day.
| Guest Article.
The post 14 Products Working Mums Can Use To Help Them Relax And Unwind appeared first on A Mum Reviews.