The Fleetingness of Design Is the Theme of Jerusalem Design Week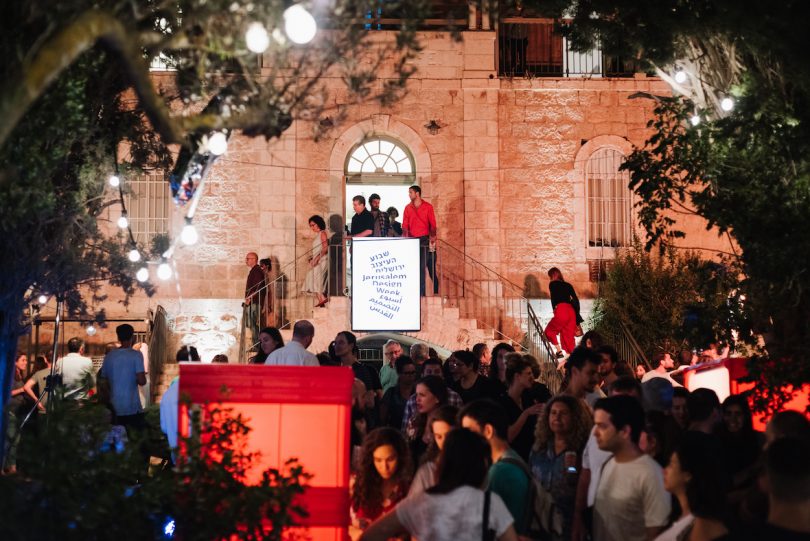 Jerusalem Design Week returns for its 11th edition at this year's venue, the Hansen House Center for Design, Media, and Technology. The festivities will run from June 23-30th, 2022 to showcase the creative talents of both Israeli and international designers. This year's provocative theme is "For Now," which addresses the idea that design is fleeting at a time when the future is made uncertain by ecological issues, technological advancements, and radical social transformation. The past is also impossible to sustain, which begs the question: how do we design for the present? This year's JDW will explore all of this and more.
JDW visitors will have lots to see in the courtyard, entrance floor, second floor, and attic of the Hansen House Center. All of the exhibitions and installations will be unveiled on opening night and remain open for viewing through the week. Highlights this year include "Clean Motion," an exhibition exploring the act of cleaning as part of Japanese culture and the tools involved, and "To Grow A Building," which will present a custom machine that can 3D print a structure made from seeds and soil.
"Pixel Shoe" by Tidhar Zagagi will question future footer production methods with the idea that a shoe can be made in minutes by fusing a custom-made PU foam casted sole to a customer's sock. "Transitory Yarn" will explore how the textile industry can foster circularity in garment production by unraveling and reuniting unused items to bring a product through several life cycles. Aldo Giannoti, an Italian artist, will invite visitors to participate in creating an endless loop that encapsulates the meaning of the present.
Entry to Jerusalem Design Week is free. Be sure to follow @jlmdesignweek to see more teasers ahead of opening night.