Sunday September 5, 2021 Brad Wiegmann
Theme:  "Parting Company" -  Characters in "Peter Pan" are split up. Circled letters spell out the author J. M. Barrie.

23A. Longtime ABC News anchor [Hero, 1]: PETER JENNINGS.
122A. One-hit wonder [Hero 2]: FLASH IN THE PAN. Peter Pan.

41A. Marvel supersoldier [Villain, 1]: CAPTAIN AMERICA.
98A. Ineffective pitcher's fate, in baseball lingo [Villain 2]: GETTING THE HOOK. Captain Hook.

82A. Kids' building materials [Sidekick 1]: TINKER TOYS.
58A. Santa signal [Sidekick 2]: SLEIGH BELL. Tinker Bell.

85A. Groups of problem-solving specialists [Princess 1]: TIGER TEAMS.
60A. Biblical bloomer [Princess 2]: EASTER LILY. Tiger Lily. 
Looks like this is a Brad Wiegmann's LAT debut. Congrats!  
Peter Pan & Captain Cook are split up symmetrically.  Tinker Bell  & Tiger Lily are not, must be the  extra J. M. Barrie layer.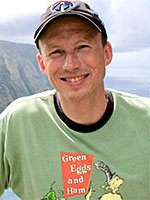 Brad Wiegmann, XWord Info image

Across:

6. Most favorable: OPTIMAL.

13. Nuts seen in bars: CASHEWS. Often found in Kung Pao chicken. Super spicy.

20. Look forward to: AWAIT.

21. Direct approach: BEE LINE.

22. Theoretically: ON PAPER. Looks good.

25. "The Odd Couple" couple, e.g.: ROOMIES. Five girls in our one-room college dorm the last year. 7 the first year. All bunk beds of course. No heating or air conditioner. No private restrooms or bathrooms. But no one was complaining then. We were too young to care.

 26. Menu selections: ENTREES.

27. Old Tokyo: EDO. I think sushi was developed during Edo period.

28. Per __: ANNUM.

29. One of eight Yankee World Series victories: SWEEP.  How many times were they swept in the World Series? Also 108. Yankee quipper?: BERRA.

32. P.O. box item: LTR.

34. Final Four game: SEMI.

37. "Ready Player One" hero Wade __: WATTS. Learning moment for me.

47. Asteroids producer: ATARI.

48. Byzantine architecture features: DOMES.

49. Mardi Gras city, informally: NOLA. So sorry for your ordeals, Susan, SwampCat and Big Easy!

50. Jaye's "The Crying Game" role: DIL. Jaye Davidson played the trans woman Dil. I saw the movie ages ago.

51. Novel category: ROMANCE.

53. Third of eight: EARTH. 56. 53-Across, to Merkel: ERDE.

55. Basic bruise treatment: ICE PACK. Poor Boomer had his right big toe caught in our carpet last Monday morning. The bandages we had just could not stop the bleeding. But you know Boomer. Nothing could stop him from bowling. He came back home with a bloody sock. Now he just has a swollen toe.

62. Physical exam letters: LDL. The bad cholesterol.

63. Mystiques: AURAS.

64. Org. for netmen: ATP.  Association of Tennis Professionals.

65. Had the nerve: DARED.

66. Regional flora and fauna: BIOTA.

68. Wanders about: ROVES.

71. Convenient, like some winter resorts: SKI IN. From Ski.com: "ski in ski out or slopeside access means the accommodations are situated just off the slopes. ... For example, you might have to walk to the chairlift to access the slopes, but then you can ski back to your hotel or condo."

74. Blowup aid: TNT.

77. Courage: SPINE.

79. Sch. with the mascot SuperFrog: TCU. Here he is.

88. Film noir plot device: AMNESIA.

89. Types: MODES.

91. Attribute: ASCRIBE.

92. Robin Roberts' show, initially: GMA. Also guest-hosted "Jeopardy!"

93. Take __: snooze: A NAP.

95. Up to: UNTIL.

97. Toast starter: HERE'S.

102. Nose wrinklers: ODORS.

103. Common stained glass element: LEAD.

104. Org. concerned with flight risks: TSA.

105. "... to say the __": LEAST.

111. Old AT&T rival: GTE.

114. Economic divisions: SECTORS.

119. Lost for now: MISLAID.

125. Pip's love interest in "Great Expectations": ESTELLA.

126. Put back: RESTORE.

127. Nancy Drew series author: KEENE.

128. Rice and wheat: GRASSES. Have you tried wheatgrass juice? Barley grass is popular in Japan.

129. Invite to one's home: ASK OVER.

130. Oscar winner Redmayne: EDDIE. Quite a few names in this grid. Let's see the rest:  2. John Irving's "A Prayer for __ Meany": OWEN. 3. "The Simpsons" creator Groening: MATT. 9. Nastase of tennis: ILIE. 12. Guitarist Paul: LES. 31. Violinist __ Frank: PAMELA. 52. Former Labor secretary Elaine: CHAO. 67. Model Sastre: INES. 69. NBAer-cum-rap star: ONEAL. 71. Immortal football coach Amos Alonzo __: STAGG. 72. Last Oscars host (2018): KIMMEL. 83. "Knives Out" filmmaker Johnson: RIAN. 106. Ed with Emmys: ASNER. 119. Eldest of the "Little Women": MEG. 122. Renaissance artist __ Angelico: FRA.

Down:
1. Darth Vader accessory: CAPE.

4. Oktoberfest quaff: BIER. What kind of beer do you drink, D-Otto? Canned or bottled?
 5. Freaking out: STRESSING.

6. Too big for one's own good: OBESE. You don't find this word in Don G's grids.

7. Script writer: PEN.

8. Messi's uniform number: TEN. Lionel Messi left Barcelona last month, after Rich edited this puzzle. I'm sure. Now his jersey number is 30.

10. It's often made up in advance: MIND.

11. Luanda's land: ANGOLA.

13. Food wrapped in silk: CORN.

14. Soon, to a bard: ANON.

15. Union member?: SPOUSE. Fun clue.

16. Rapper Stanley Burrell, familiarly: HAMMER. MC Hammer. U Can't Touch This.

17. Prefix with Pen: EPI.

18. Like a few hours after midnight: WEE.

19. H.S. bigwigs: SRS.

24. Yeshiva grad: JEW.

28. Florence's river: ARNO.

30. Friendly opening?: ECO. Eco-friendly.

33. Soldier's helmet: TIN HAT.
35. Place for a slam dunk: MID-AIR.

36. Result of a drip, at times: ICICLE.

37. Cola __: WARS.

38. Reef formation: ATOLL.

39. Got under control: TAMED.

40. Off-road vehicle: TRAIL BIKE.

42. Sounds of thunder: PEALS.

43. Original Dungeons & Dragons co.: TSR. Tactical Studies Rules.

44. Touched down: ALIT.

45. Nutmeg spice: MACE.

46. Synthetic resin used in paint: ALKYD. Jazzbumpa knows this.

48. Budding star's big moment: DEBUT.

54. Something for two, in song: TEA.

57. Wasted: PLASTERED.

59. Terpsichore : dance :: __ : love poetry: ERATO.

61. Julep garnish: SPRIG.

70. __ libre: poetry form: VERS.  Free verse.

73. Like talent, many say: INNATE.

75. Lorelei et al.: NYMPHS.

76. Chinese culinary general: TSO. Mentioned before, I never had this in China. Chinese American food.

77. Note taker: STENO.

78. Energetic type: PISTOL.

80. Capital on the Nile: CAIRO.

81. Brown shade: UMBER.

84. Blue __: Dory's species: TANG. Dory is the Pixar fish voiced by Ellen DeGeneres.

86. Knickknack: TCHOTCHKE. What a unique word.

87. Cong. meeting: SESS. Session.

90. "Boy, am I dumb!": DUH.

94. Encouraging word?: ATTA.

96. '50s prez: IKE.

99. They may be reserved: TABLES.

100. Core values: IDEALS.

101. "Peaceful Easy Feeling" group, with "The": EAGLES.

107. Matching pair: SET. I've been helping Boomer with his eBay stuff. He mostly has "lots". "Beautiful lot of Joe Mauer cards". Always cracks me up. 

109. Infuriate: RILE.

110. Old cereal box stats: RDAS. Recommended Dietary Allowances.

112. Piece of work: TASK.

113. __ perpetua: Idaho motto: ESTO. Boomer's cousin Tom Burnikel lives in Twin Falls.

115. Ready to drive: TEED.

116. Slanted page: OP-ED.

117. Hindu princess: RANI. Opposite of RAJA.

118. Old dagger: SNEE.

120. El Al's home: Abbr.: ISR.

121. Metro stop: Abbr.: STA.

123. __ lane: HOV.

124. Wrath: IRE.
C.C.