Memorial Day Crafts for Kids
Enjoy these Memorial Day Crafts for Kids to celebrate Memorial Day this year!
Blessing Ri
on
Unsplash
Do you have plans this weekend to observe the Memorial Day holiday?
What is Memorial Day and why do we celebrate it?
Memorial Day is an American holiday honoring the men and women who died while serving in the U.S. military. Memorial Day falls on the last Monday during the month of May! This year, Memorial Day 2021 is Monday, May 31.
For many, Memorial Day is a time to get together with family and friends.
We will be heading out to the lake this year to enjoy our Memorial Day weekend with the kids! I want to make sure we have plenty of fun and entertaining activities to keep them entertained.
You can create these activities at home, create them before heading out, or take your craft supplies with you and create these fun crafts together! Here are some ideas for craft supplies:
If you are looking for crafts to work on with your kids this Memorial Day, here are a few great ideas for you!
15+ Patriotic Crafts for Kids (includes FREE printables!)
Memorial Day Crafts for Kids
Red, White, and Blue Sensory Bottle
Kids will enjoy creating and shaking up this fun and patriotic sensory bottle with floating stars and glitter!
Create this stretchy and glittery red, white, and blue slime to keep kids entertained this Memorial Day.
Red, White, and Blue Wind Sock
Windsocks are easy to make, plus they make great decorations! Kids will love this DIY windsock to run around with outdoors this Memorial Day holiday weekend!
Here's an easy firework craft for kids. All you need is some liquid paint and drinking straws!
Red, White, and Blue Sensory Rice
Learn how to make this red, white, and blue rice for sensory play!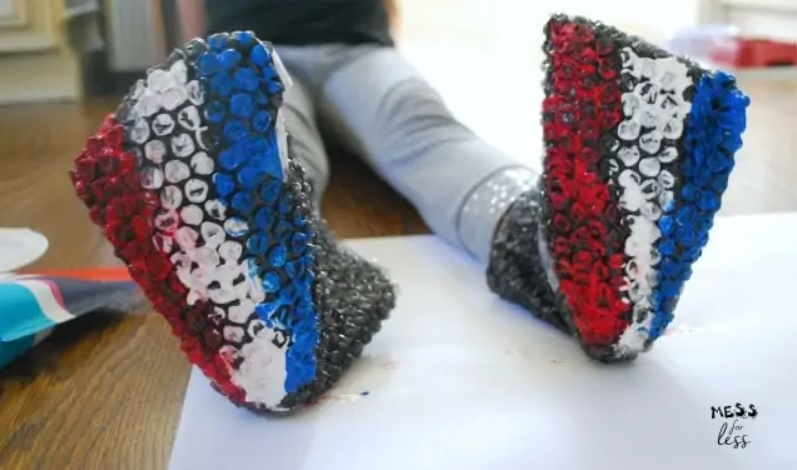 Patriotic Bubble Wrap Stomp Painting
Kids LOVE bubble wrap! Here's a fun spin on using bubble wrap and paint to create a fun patriotic picture!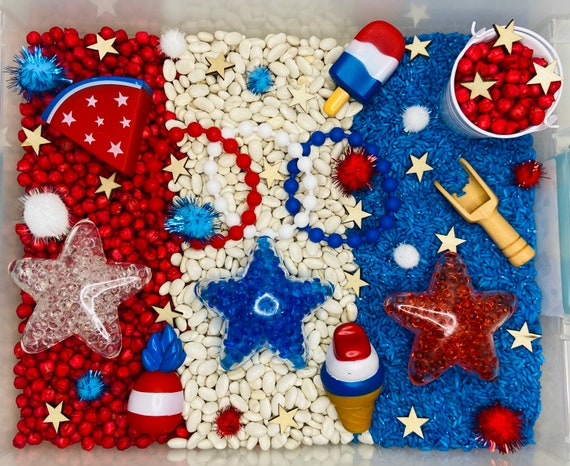 Patriotic Sensory Bin available at Etsy: Buy NOW!
This patriotic sensory bin will keep tiny hands entertained and engaged in sensory play!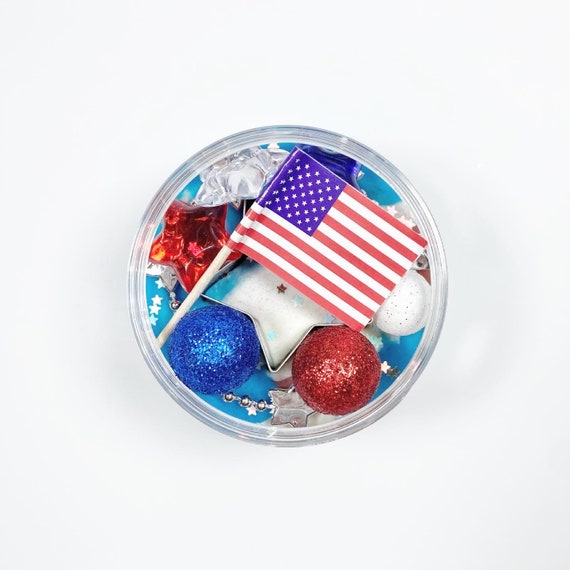 Dough To Go Memorial Day Sensory Kit available at Etsy: Buy NOW!
Order this patriotic dough to go for Memorial Day this year! Your kids will love this play dough kit full of fun trinkets.
Memorial Day Activities: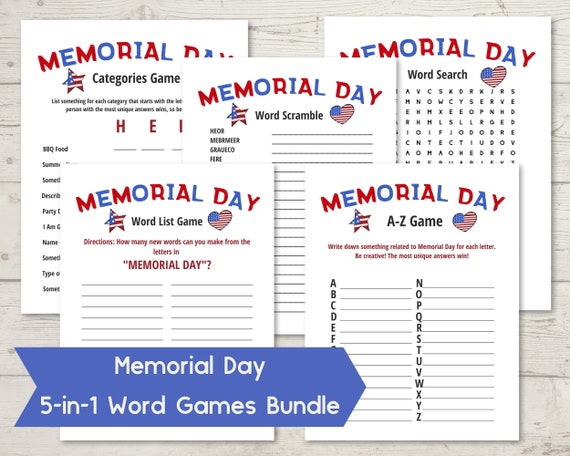 Memorial Day 5-in-1 Word Games Patriotic Bundle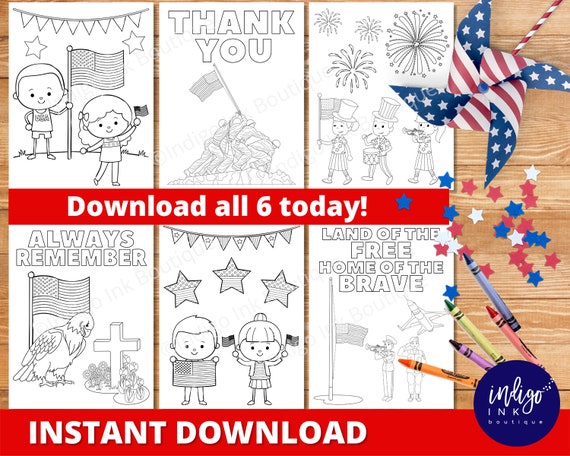 Memorial Day Coloring Pages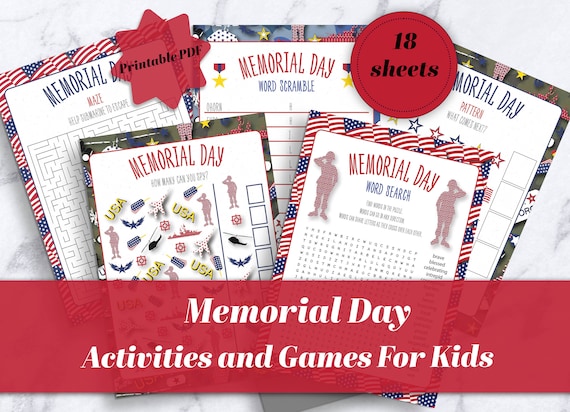 Memorial Day Activity Pack for Kids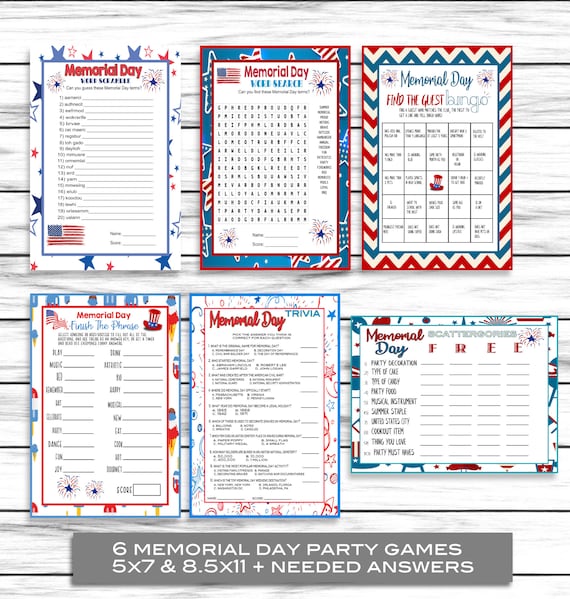 Memorial Day Games for Kids
The post Memorial Day Crafts for Kids appeared first on Mom. Wife. Busy Life..