Jimmy Choo Reveals Shoe Collection Entirely Designed By Talented Fans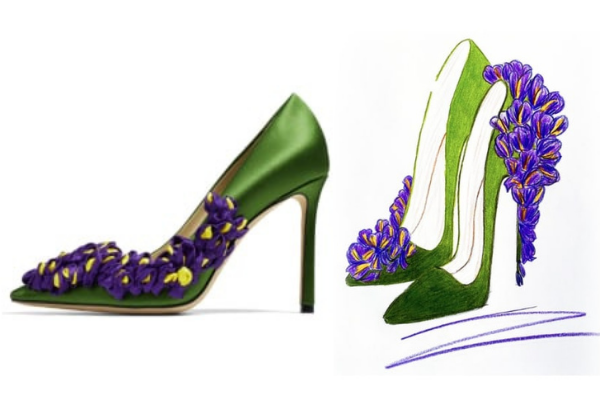 Image via Jimmy Choo
Last year, Jimmy Choo fans submitted over 10,000
illustrated sketches of their dream shoe
, with five winning entries selected by creative director Sandra Choi.
Now, the winning designs have been brought to life and are on sale as part of the Choo Sketch collection.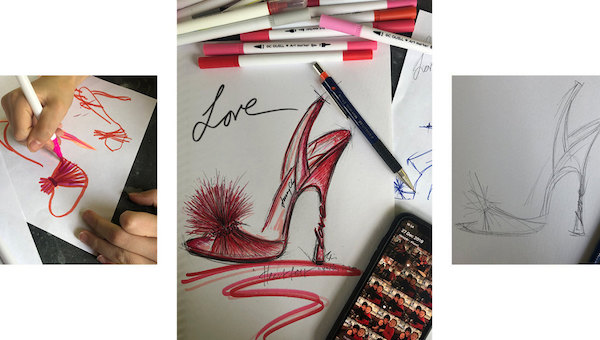 Image via Jimmy Choo
The Choo Sketch collection will be available exclusively online, with all proceeds from the sale going towards The Jimmy Choo Foundation's partner Women for Women International, a charity that helps female survivors of war rebuild their lives, as per
Image
.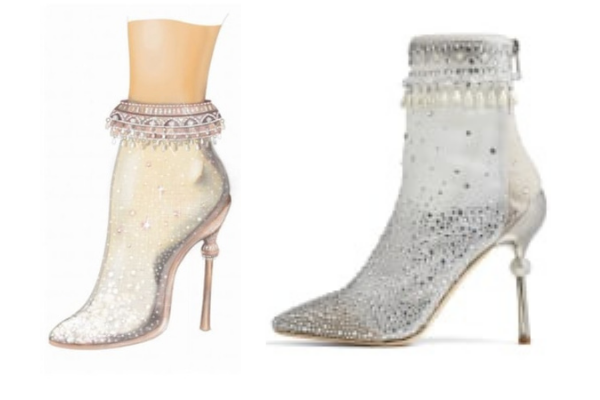 Image via Jimmy Choo
The first artwork, Cynosure – meaning the center of attention – was designed by Hema from India. The sock booties were inspired by Jhumka, an Indian ornament worn on the ears, and embodies the elegance and embellishment of traditional Indian jewelry.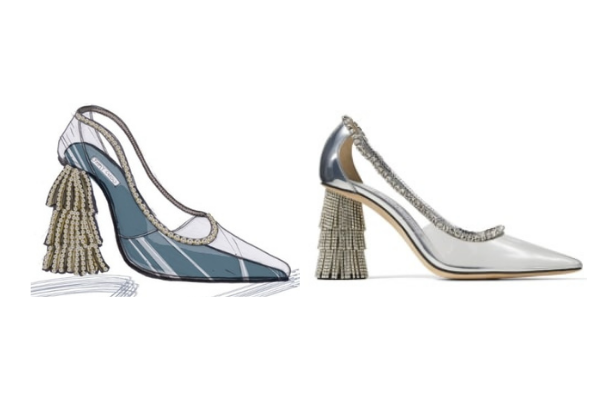 Image via Jimmy Choo
Second is Sparkling Broom, designed by Joyce Fung in Hong Kong, which reimagines the household tool in a playful manner. The unique heel is covered by a drape of layered crystal chains, resembling a glammed-up version of a broom, while adding dramatic shine and swishing with every step.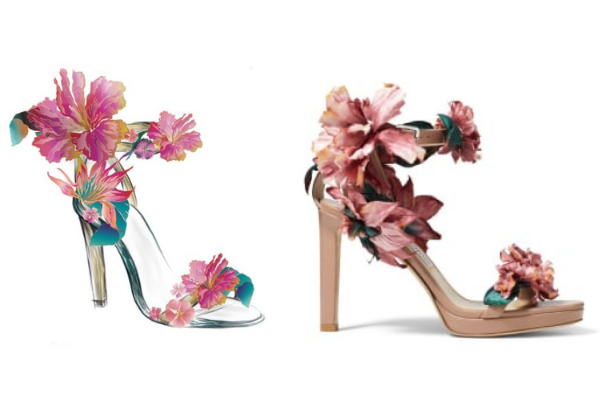 Image via Jimmy Choo
Blossom in your Choos was designed by Valentina Badeanu, hailing from Romania. Inspired by the blossoming of Spring and new beginnings, these floral heels are decorated with satin flowers painted by hand for that extra oomph.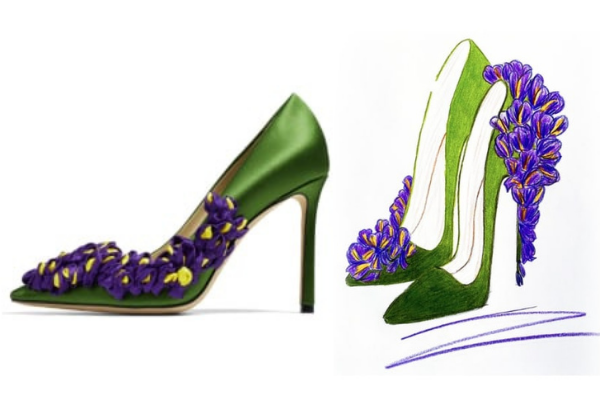 Image via Jimmy Choo
Celebrating the beauty of nature, Wisteria, designed by Nathan Scalzo in France, takes inspiration from his childhood memories of watching wisteria grow during Spring. The pumps are crafted from rich green satin, and adorned with purple embroidery resembling the flower.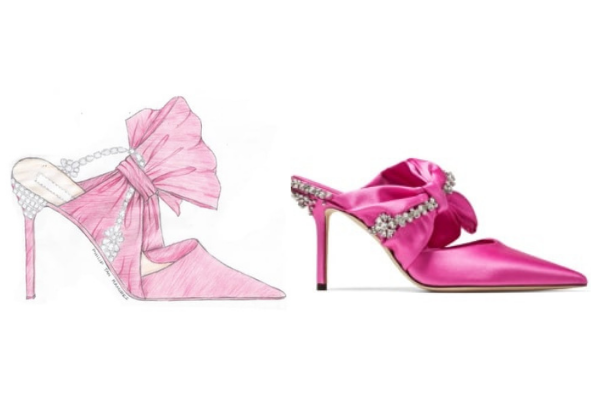 Image via Jimmy Choo
Last but not least is Nina, a hot pink number designed by Philip Tan Ramirez from Dubai. With opulent crystal detailing, the bright pink satin shoe stands out in showstopping color and sparkle.
For more information on the collection, head over to the site
here
.
[via
Image
, images via
Jimmy Choo
]