How to Get Kids to Clean up on Their Own
Click here to read How to Get Kids to Clean up on Their Own on Hands On As We Grow®
---
How to get kids to clean up? This is a simple secret you can do today to get your kids to clean up on their own.
I am always amazed at how quickly our playroom, or the kids bedrooms, can go from clean to chaos!
It's so easy for them to get out all the toys, but putting them back is another matter altogether.
Sometimes all those toys overwhelm me and I have 30+ years of practice cleaning up. It's no wonder that there are occasionally tears from my children when they are asked to clean up.
It can be hard to know where to start and even harder to for them to know what it means to be finished.
How often have you had a child tell you they were done cleaning only to find the results lacking? A mish-mash of toys shoved onto shelves along with a clean sock, a dirty sippy cup, and a toothbrush?
It's easy to wonder how can they think they're done.
Unfortunately, their lack of experience in sorting and organizing makes this a tough skill to master.
Also find 10 ways to keep messy play clean
Now, I have to tell you before we go any further that my house will never be featured in some popular house magazine. Nor will I ever be elected to the 'clean house hall of fame'.
My house is full of people all day long. There are dirty dishes in my sink, piles of laundry waiting for me in the garage, and toys all over the floor in the playroom.
That being said, I have spent a lot of time over the last 12 years helping my kids pick up. One of the best ways I have found to help them be more self-sufficient is using pictures.
How to Get Kids to Clean up:
Pictures help kids easily identify where things belong. They help them know what it will look like when they are done and can empower them to work by themselves.
My youngest child is two and a half, and is showing signs of being ready to start cleaning up on his own. So, I resurrected this idea from when my older children were little. (The last time I did this I cut pictures out of toy catalogs and glued them to index cards).
Label Bins to Make it Easy to Find its Spot
I started with labeling the bins on the playroom shelves.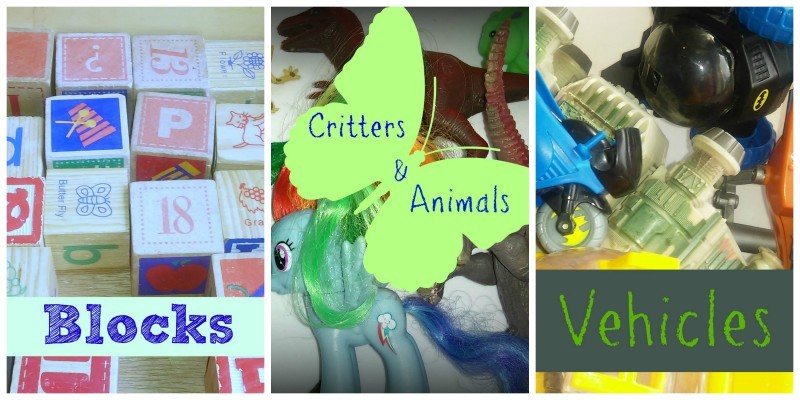 I took pictures of what was inside each bin and created a label by printing it out and attaching it with clear packing tape.
(I started with clear self-adhesive paper, but it didn't adhere to these particular bins.)
What Does 'Cleaned Up' Look Like?
I took pictures of what the shelves in our playroom look like when they are tidy. This is used as a model for what it means to be done cleaning up.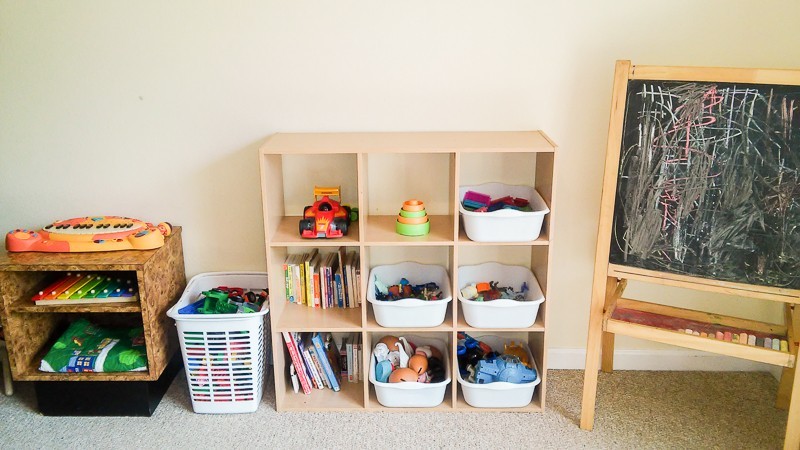 Make a Clean Up Book to Read
Lastly, I made a little book to read with my little one about cleaning up. He loves to take it out and read it to himself.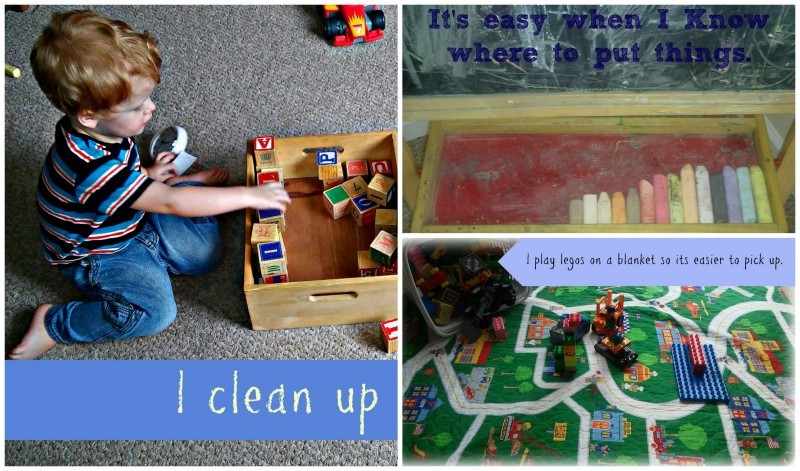 How to Adapt for Older Kids
This idea works great for older kids as well. I found a use for it with my 10-year old who seems to put the dishes somewhere new each time he unloads the dishes.
I took pictures of the cabinets with the dishes put away and attached them to the inside of the cabinets (this time the self-adhesive paper worked, it's much easier to remove than tape).
Last tip? Make cleaning up fun! Find 11 ways for preschoolers to help clean up!
What is your favorite tip for helping your kids learn to clean up?
I'd love to hear from you in the comments!