Hi friends! Happy Monday! I think it's Monday? It's so weird how the days seem to all blend together. I hope your weekend brought you some peace and relaxation. Ours was packed with projects but we made time for ice cream, tent night in the living room, and some family walks.
Friday afternoon, I finished putting together a gallery wall in the living room and was like, "Let's get the paint for the cabinets!"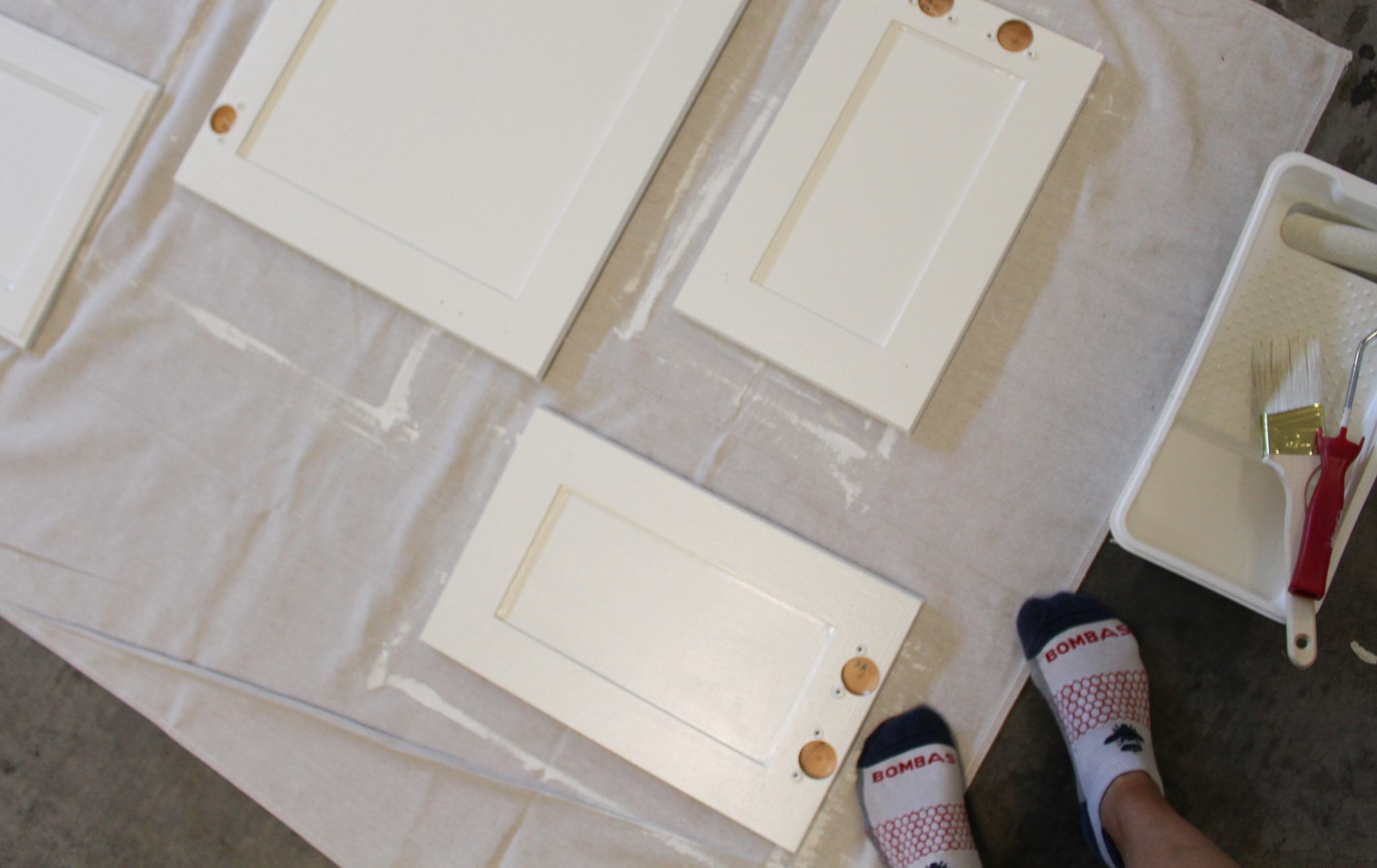 Before you could say, "Lowes is the equivalent of Black Friday madness" we were covered in paint splatters: deglossing, priming, and painting. (In all seriousness though, Lowe's was BANANAS. The Pilot wore a mask and was the only one who went inside, while the girls and I waited in the car, but I couldn't believe the parking lot. I guess a lot of people are tackling home improvement projects while we're stuck at home.)
I've had some requests to do a full post on the process, so I'll definitely post the details when everything is finished. I will say that it takes 1400 years but the results are SO worth it. It's already brightened up the kitchen and I can't wait to see the final product!
I took a break from painting to drop off a baby gift to a friend, and wore real clothes for 3 whole hours.
Cool sock tan, bro.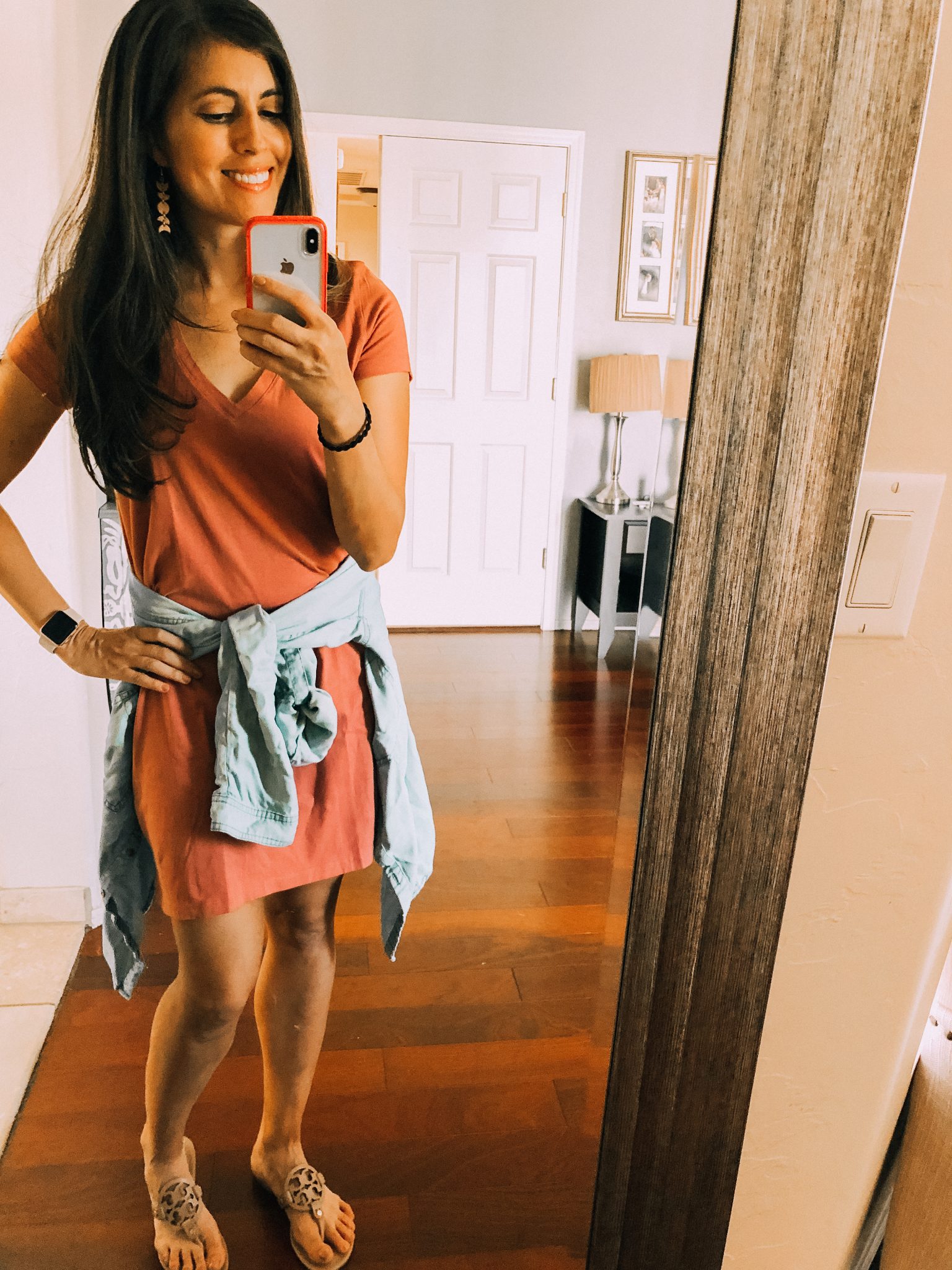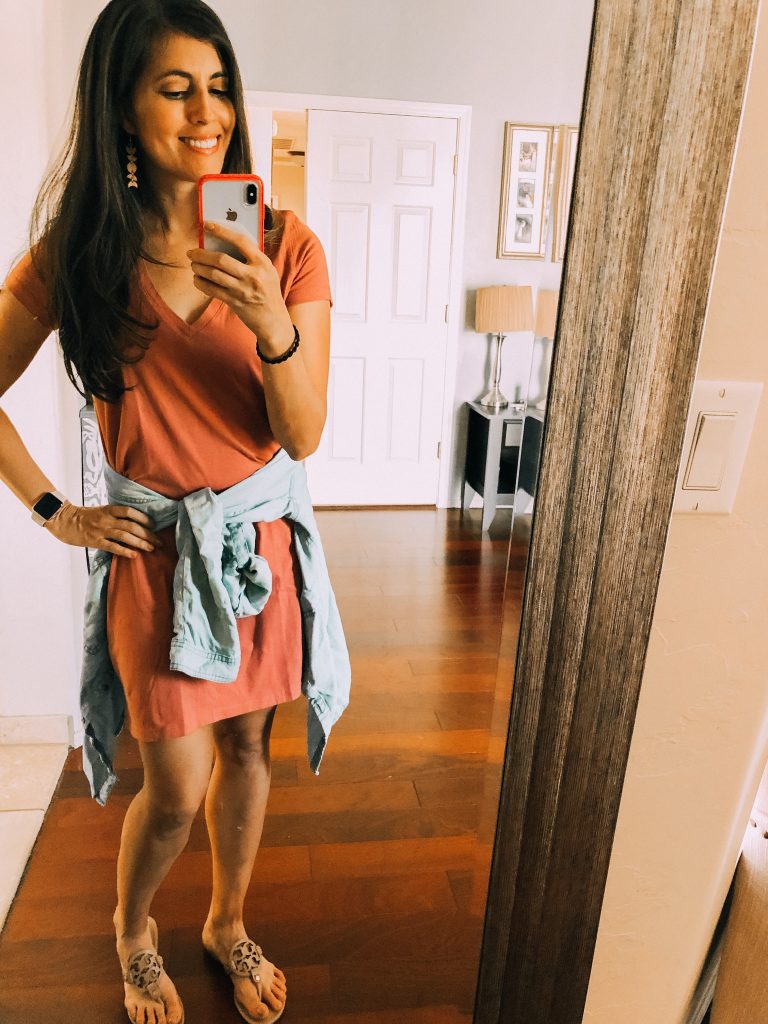 (Dress is here! It's $40 and such an awesome summer staple. I have a striped one and black one, too)
I came back home, we put the girls to bed, and it was back to painting until midnight. A LOT of the weekend was spent painting and priming. We're so thankful for the girls' ability to entertain themselves because it's a huge project and surprisingly, it hasn't been total anarchy around here. They've really learned how to just be kids and play since we're not racing around from activity to event from morning until bedtime. Liv reads books to P, they play toys and board games together, run around in the backyard, and get drenched in the unicorn sprinkler. I joke that they're having a jolly fine time throughout this whole thing (and I still think it's going to be a huge struggle to get P to ever go back to preschool.)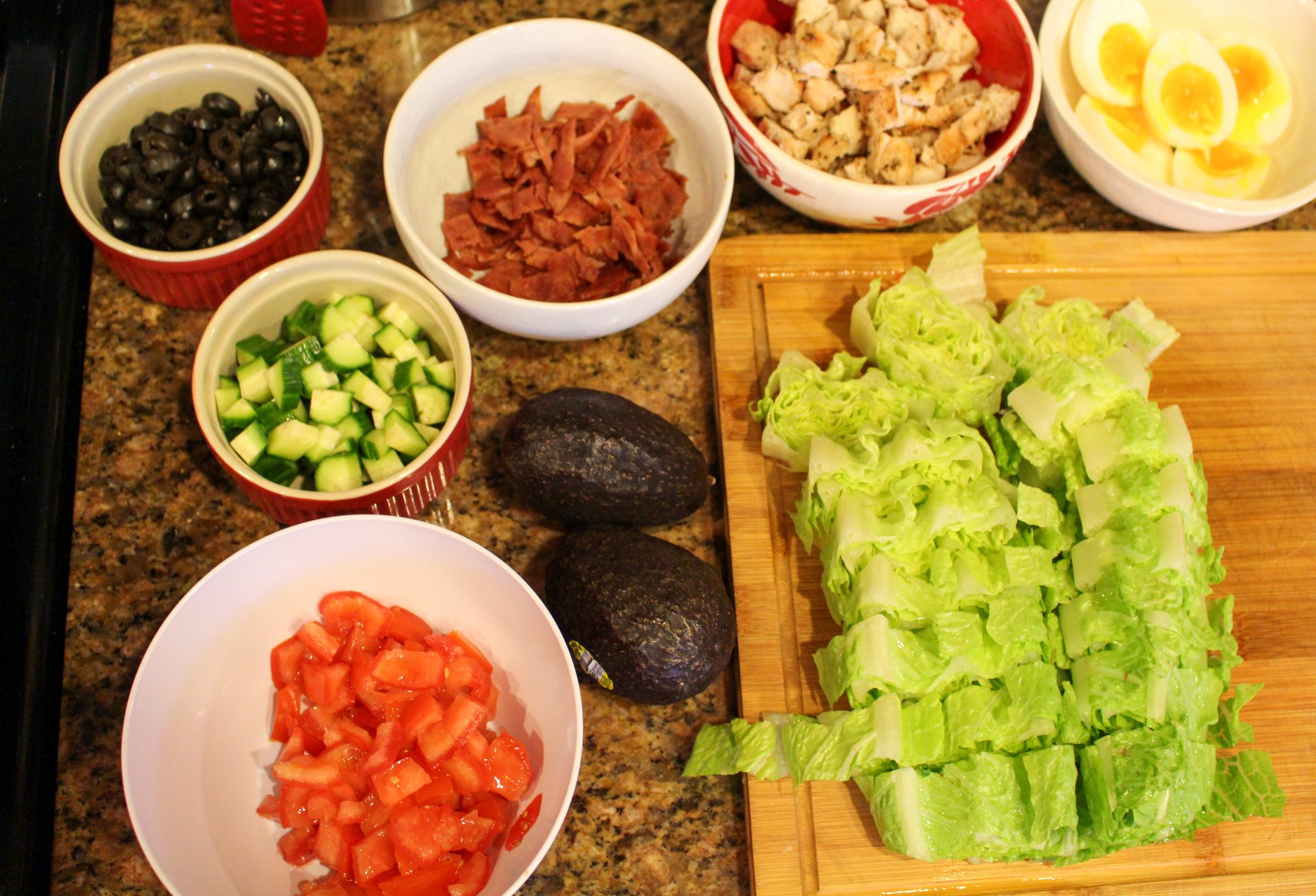 Saturday night dinner was a Harney Cobb, which is one of our go-to dinners. We set out a bunch of salad toppings and everyone can make their own Cobb salad. (The girls' are usually deconstructed and they crush it!) It's grilled chicken, romaine, tomatoes, cucumber, black olives, hard boiled eggs, avocado, turkey bacon, and feta, topped with Ranch dressing.
Here's what mine looked like: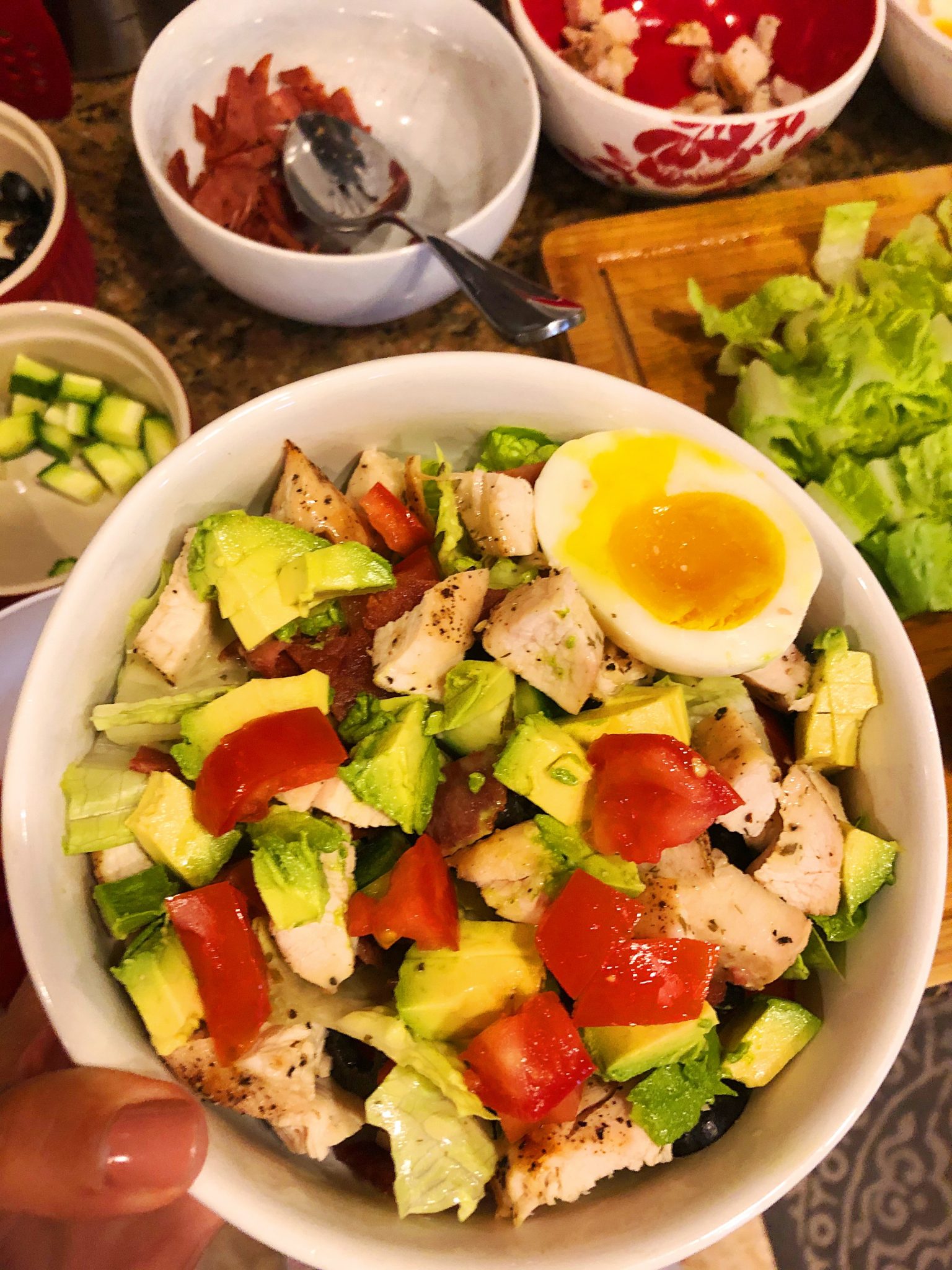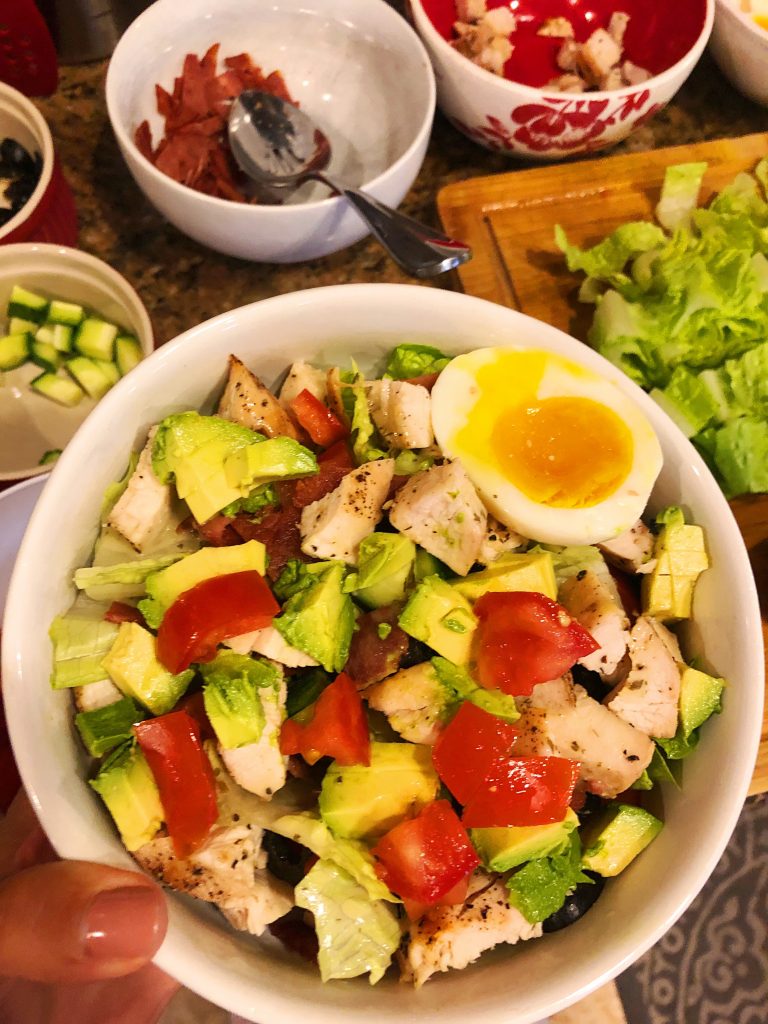 (the Primal Kitchen vegan Ranch is amaaaazing)
We popped some wine and continued painting throughout the night and rest of the weekend. While I've been painting, I've been listening to the Jessica Simpson audiobook on one headphone and am really enjoying it. It makes the time go by so quickly! If you have any other audiobooks you love, please send them my way! (The author/narrator makes all the difference in the world.)
I just wanted to pop in and say hi! Thank you so much for stopping by the blog today. Have a wonderful morning and I'll see ya soon.
Tell me, friends: any highlights or fun stories from the weekend?
xoxo
Gina
The post hi from the land of DIY appeared first on The Fitnessista.