Five Frugal Things | I sewed my Vans
It's Tuesday! Time for a fresh set of frugal happenings!
1. I sewed up my Vans
My trusty black pair of Vans was having a splitting problem.
Well, the left shoe was, to be more specific.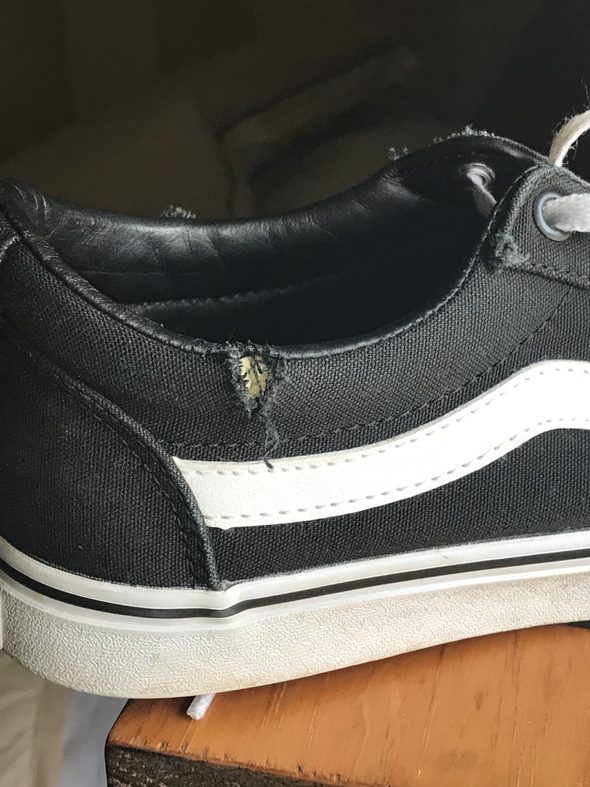 So, I took some black thread and sewed up the split.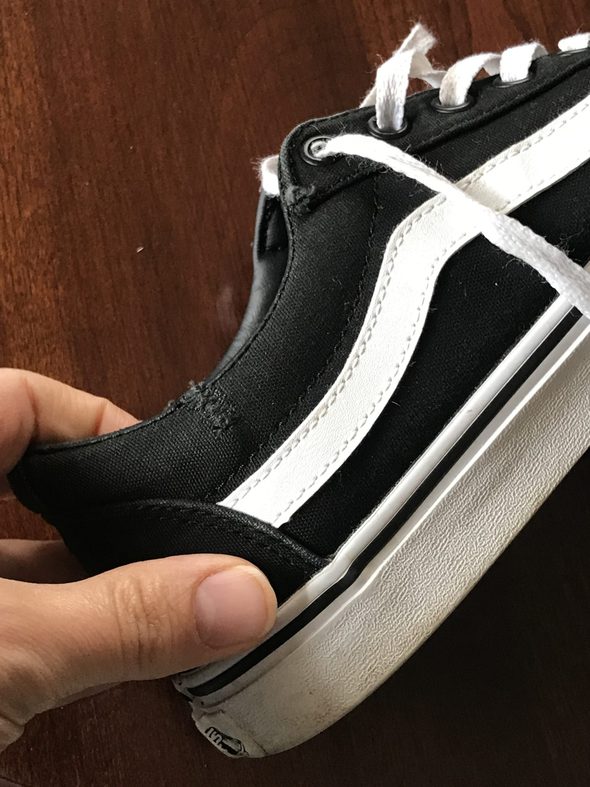 Will it hold? Time will tell!
But since it took only a few minutes to do, it will be no great loss to me if it splits again in the future. 
2. I saved a non-holey sock
I put on a pair of socks the other day and then realized I could feel the tile floor on the bottom of my left foot.
Sure enough, a hole had sprouted.
These are thin socks and I cannot imagine that I would be able to darn them in a way that would be wearable, so I threw the hole-y one out and saved the other good sock in my drawer.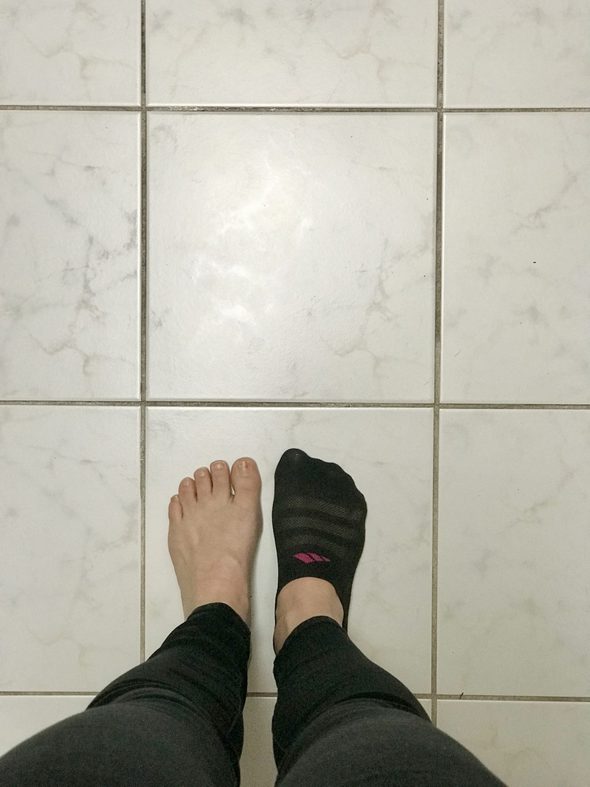 That way, when another sock from this set wears out, I will just have a mix-and-match pair of socks.
And since these socks are pretty much invisible once I have my Vans on, no one will be the wiser.
3. I used every bit of my CVS Carepass
(Carepass is a CVS program; I pay $4/month and get a $10 credit to use each month. So it's basically a free $6, but you do have to use the whole $10 at once.)
I needed some saline solution for my contacts, so I bought a big pack at CVS. It didn't quite add up to $10, though, so I picked up a peppermint patty for myself and some Reese's peanut butter cups for Zoe.
Might as well eke out every dollar. 😉 
4. I used a Panera gift card
I needed to kill a few hours while waiting for Zoe to be done with a class, and I remembered that my Panera account had the remains of a gift card on it.
So, I got a sandwich (Mediterranean veggie is my favorite!) and a coffee and spent several hours doing some serious studying for Thursday's exam.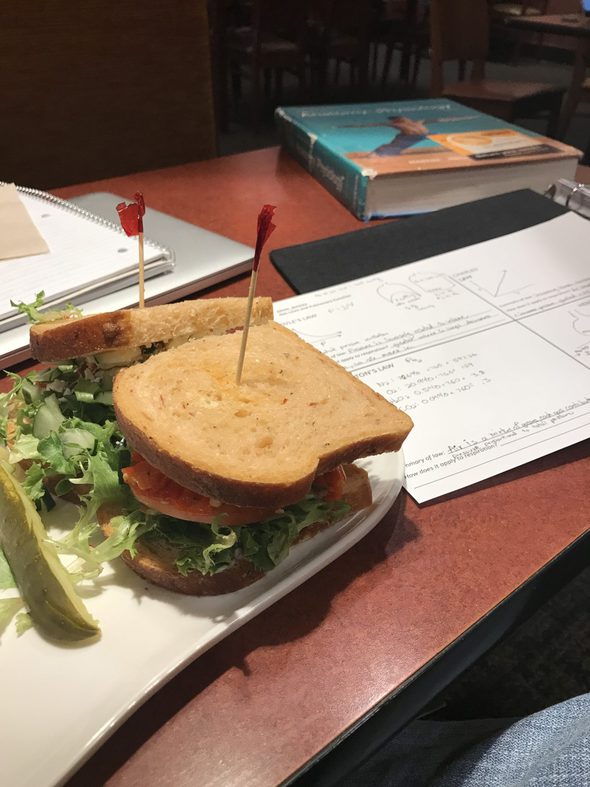 And it only cost me $1.36 out of pocket.
5. I did some free gift-wrapping
I bought some Hello Kitty pins for Lisey's birthday (she has loved Hello Kitty since she was very small!)
To wrap them, I used a black box that I'd saved from a previous gift and I tied it with a ribbon I saved from who-knows-what.
I hate throwing ribbons away, so I always have a jar full of ribbons on hand, and I find that they do come in handy sometimes! 
(Remember how I repurposed some packaging ribbons when I made a fish dress for Zoe?)
Your turn! What frugal things have you been up to? 
The post Five Frugal Things | I sewed my Vans appeared first on The Frugal Girl.