Best No Blister Running Socks
Feetures socks are designed with ergonomic principles in mind--they also offer runners a blister-free workout.
There are 26 bones in the foot. Having the right shoe is great. But what about another layer of protection and padding? Often we think of splashing out for a great Gortex jacket or pricey running shoes, but what about the socks? We're going to herald our faves, Feetures, as the best no-blister running socks.

Related: Sign up for a virtual 5k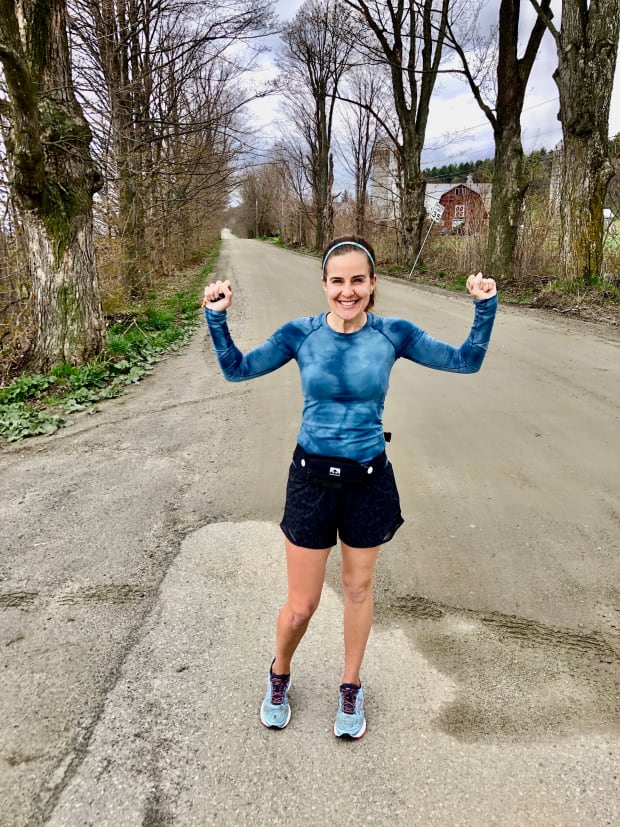 Best Running Socks
I've been running for more than three decades, and one of the many things I love about the sport is the relative simplicity. There's not a lot of gear standing between me and my workout. Even on the busiest day I can find 20 minutes to get in some hills or a short meditative jog. As for gear, I thought all I really need is a good sports bra and running shoes. About five years ago, I became a convert to running socks. 
Why invest in running socks?
It turns out it's worthwhile to spend a little more on socks. There are three reasons to ditch your basic cotton footies for "real" running socks:
No more bumps on your toes. irritating toe seams. Every single pair of Feetures has a seamless toe, there's nothing more irritating to the start of a run than the dreaded slightly niggling seam that's not perfectly aligned. By mile 6, this slight bit of irritation can ruin and otherwise great day..
Cooler drier feet. Thanks to natural and synthetic performance wicking fibers your feet stay cool and dry.
Fewer blisters. A better fit means less rubbing. These socks
conform to left and right structure of the foot providing enhanced fit.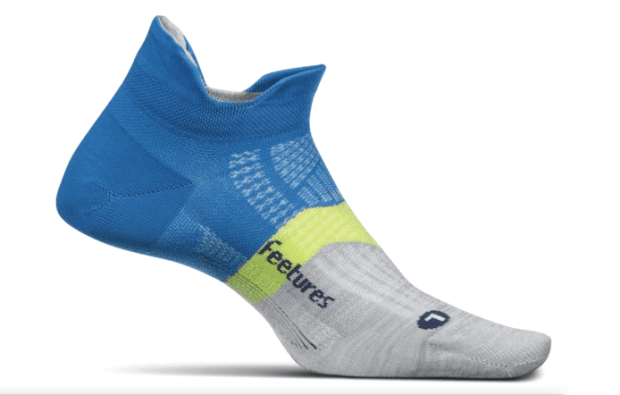 Best Running Socks
I've been running in my Feetures for a few years. I splurged on my first pair a few years ago when I was training for the Brooklyn Half marathon. A few training runs in the rain left me with some blisters. 
I slipped on the Elite Light Cushion No Show sock for a long training run and SAW THE LIGHT! A complete game changer. Unlike my old bulky old cotton socks, the Elite gives the zone-specific compression for superior comfort and support.
The "No Show Tab" that sits  just below the ankle for maximum versatility. It's a next-to-nothing sock that makes be feel connected to my running shoes and the road.
Get the Elite Light Cushion No Show on Feetures here ($15.99)
If you want a slightly more substantial sock (a bit more cushion between you and your shoe, try the High Performance Cushion No Show Tab. This low-profile sock comes in nine colors ($12.99). This sock is more traditional for everyday running. It offers plenty of heel padding and quality construction and like the "elite" pair these are designed to fit your foot very specifically. In fact, like your running shoes, there is a left and right sock.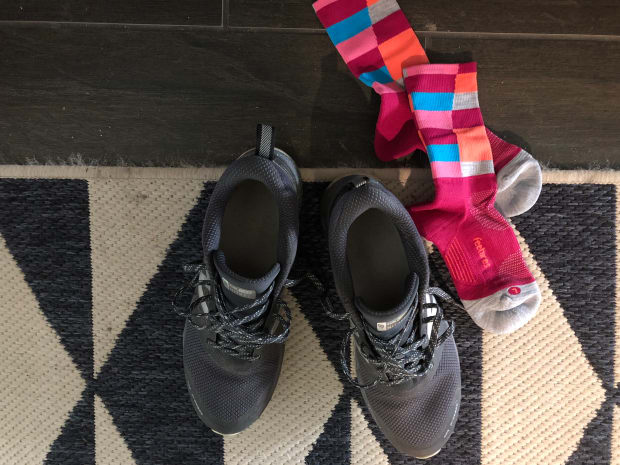 Trail Running Socks
I pick the Elite Light Cushion Mini Crew in Sangria stripe for my trail runs. They are a little thicker than my normal running socks. This high density cushioning provides cushioned comfort without the bulk. The 5" cuff is perfect for trail running (a bit of protection from ticks and weeds).
Shop the Elite Light Cushion Mini Crew on Feetures.com here
Run Better with Better Socks
Think about it--you might not need a new pair of shoes to make your runs more enjoyable--you might just need a fresh pair of socks.  If you are planning on running through winter or training for a race this spring--splurge on a great pair of socks.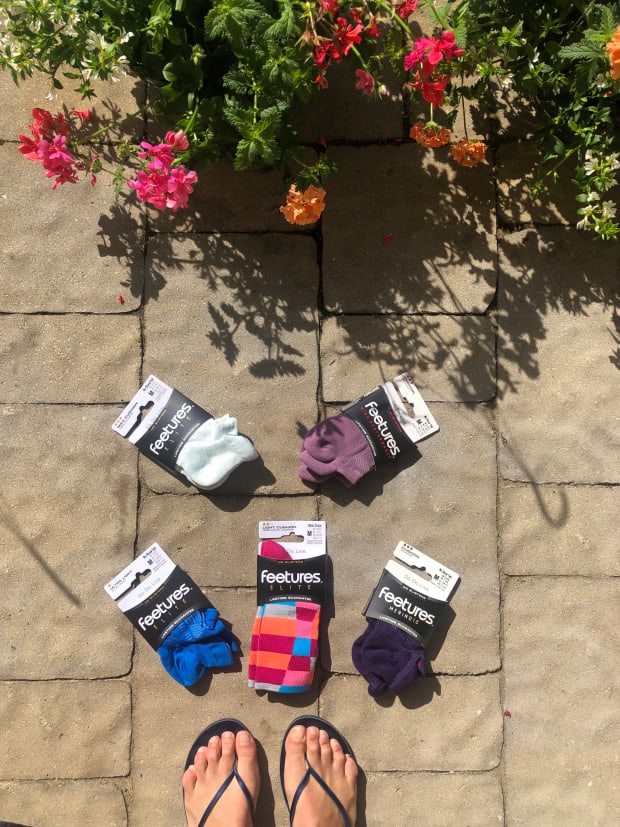 MORE RUNNING FROM MOMTRENDS
PIN IT!
Use Pinterest to save your favorite parenting articles. Be sure to follow our Running board here.
Momtrends was not paid for this post. We were given socks to test.