Adidas' New Nature-Themed Sneakers Arrive In A Shoebox Made From Mushrooms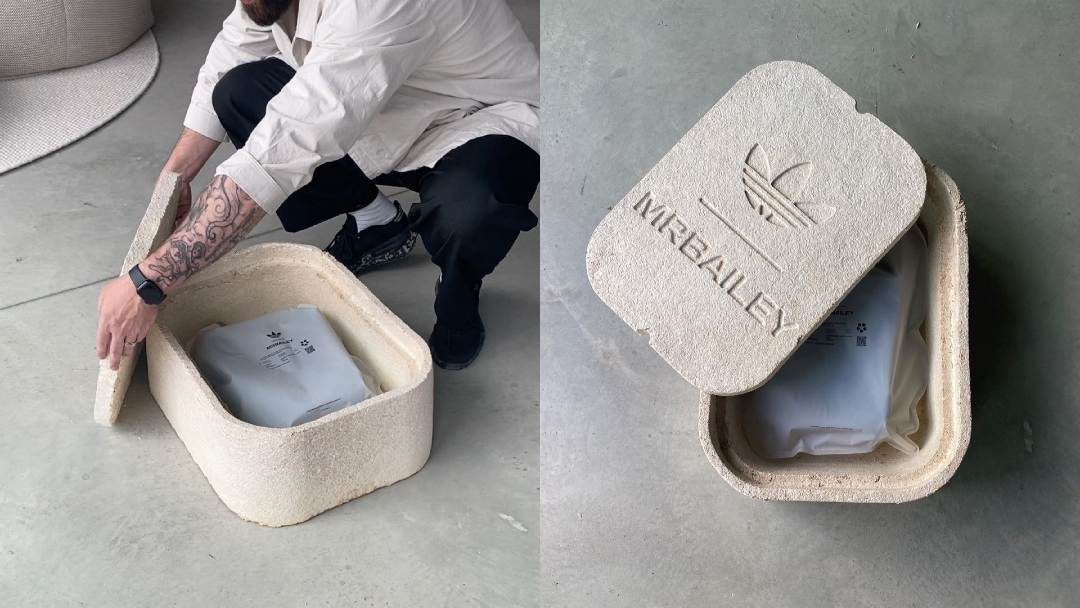 Image via Mr Bailey
Adidas Originals and streetwear designer Daniel Bailey, more frequently endeared as Mr Bailey, are flipping the script on paper with a box that goes back to the very basics.

The new Mr Bailey x adidas Originals OZLUCENT arrives in packaging with an interior constructed from sugar cane and cellulose, while its outer shell comes from the mushroom-derived mycelium.

The box is designed with the help of research and development studio Black Ink Projects, and England-based Magical Mushroom Company grew and provided the biodegradable mushroom material, which aims to directly replace polystyrene.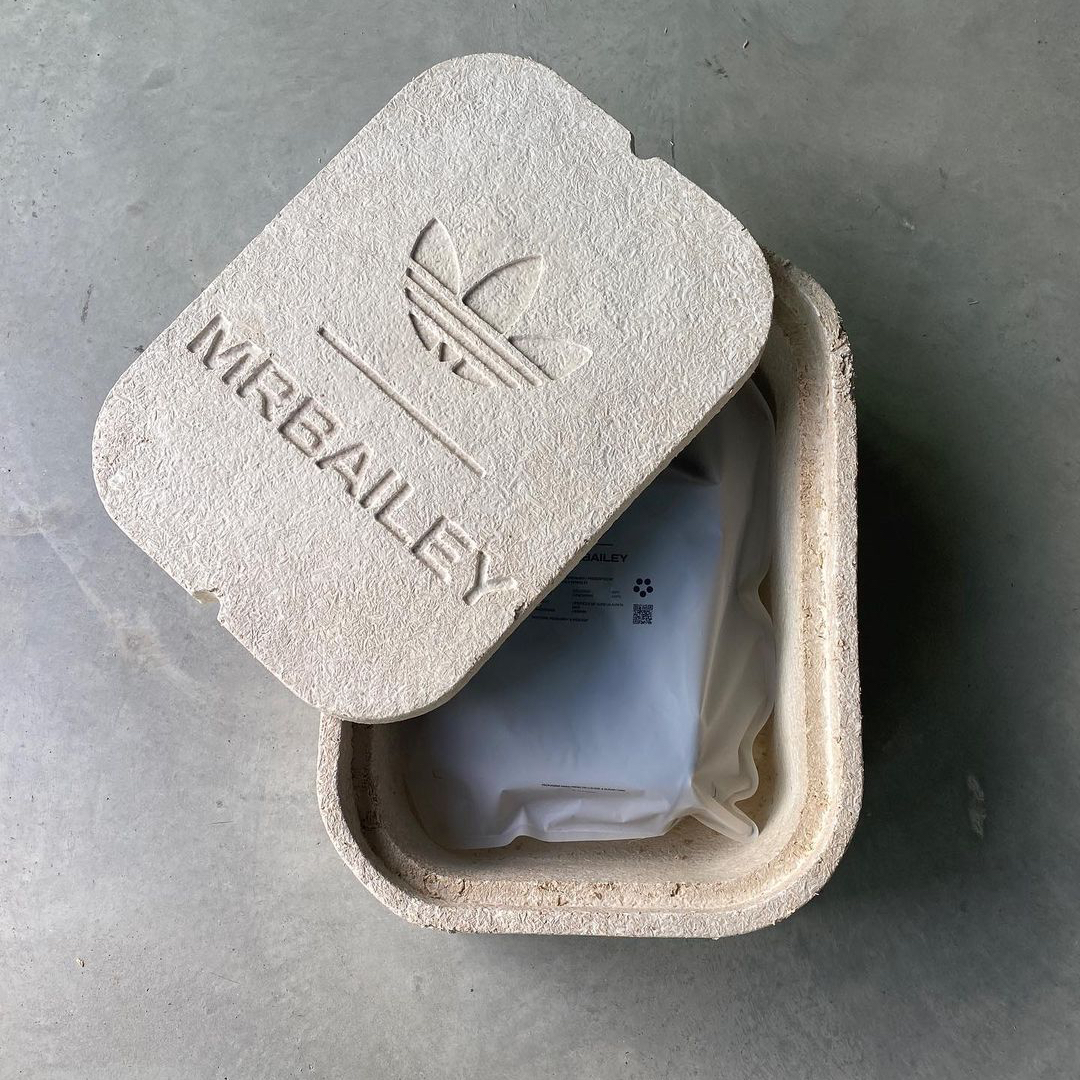 Image via Mr Bailey
The mushroom packaging is naturally water-resistant and, when broken into smaller pieces, decomposes in the ground within 45 days. It can also be mixed into food waste at the end of its life to be converted into a biogas alternative or electricity or fuel.
The outer shell is also long-lasting, built to last for 30 years when kept in dry environments.

The packaging's lid takes on the hood of a jellyfish, a nod to the sneaker's muse.
View this post on Instagram                      
Within, the footwear pays tribute to the life cycle of the moon jellyfish, or Aurelia Aurita. Contours on its rubber silhouette echo the ocean floor, and more aquatic references can be seen in its diving-inspired sock.

The limited-edition Ozlucent shoe will debut in Adidas' CONFIRMED app and Mr Bailey's site, though release details have yet to be announced.

[via Magical Mushroom Company, Black Ink Projects, Sole Retriever, images via various sources]